Top 10 Books For Personal Development- Life Altering For Sure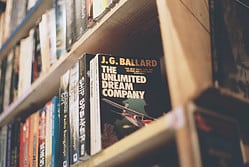 With these personal development books, you can give your life what it needs! Because what you put into your daily routine is absorbed by your subconscious mind, it makes sense to study daily in addition to taking action to see progress in your life. Daily study is critical for personal development and deep internal change. Here are the top 10 books for personal development for self-esteem and self-discovery.
Books that we read and store in our subconscious minds are eventually released into the universe, so when we use books, we are also assisting our subconscious mind. In addition, daily study helps us become more aware of our inner and outer selves, which makes us feel more appreciated and a bit less nervous about living without our own lives these days.
You'll appreciate reading some of the excellent personal development books I've found. Additionally, they are quite helpful for your personal growth. Look at this.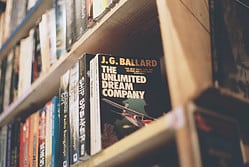 Top 10 Personal Development Books
Okay, so the novels I'm going to suggest are wholly personal. Although I was given recommendations for some of these books as I was reading or talking to people. Due to their topic, they are also cited by well-known people and on bestseller lists.
Here are my top recommendations for personal development books that, in my opinion, will benefit you the most. A regular study should be done on these.
Think and Grow Rich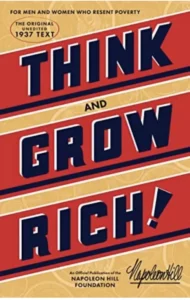 Written By: Napoleon Hill
This mind-blowing book is unlike any other personal development book you've ever read. It is a classic that many personal development mentors, including Bob Proctor and Ashley Zahabian, recommend.
He goes out and studies many millionaires to learn about the various methods they use to achieve financial freedom in Napoleon Hill's Think and Grow Rich.
Many people consider this book to be the foundation of personal development. This book contains a wealth of information that will be useful to a wide range of readers. This book is jam-packed with step-by-step instructions. However, in order to truly succeed, one must act. There is no such thing as success without acting.
Think and Grow Rich Review: Check it out
The Magic Of Thinking Big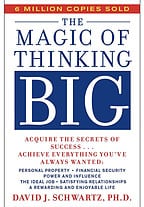 Written By: David J. Schwartz
I've only read The Magic of Thinking Big once, but I'm sure I'll read it again in the future.
This book gives us the impression that we can accomplish anything we set our minds to, no matter how big it is. In our lives, there is no such thing as a limit to our dreams. It all comes down to whether we are truly passionate about something and whether it is one of our deepest desires.
In order to achieve anything in life, we must believe that we are capable of doing whatever it takes. This book will help you become more confident and positive, knowing that you can achieve whatever you set your mind to.
https://youtu.be/5YSj3xhaAZY
You can buy the book on Amazon.com
How To Win Friends & Influence People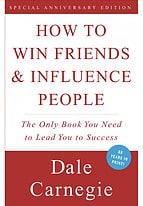 Written By: Dale Carnegie
The book How to Win Friends & Influence People is a great read for anyone who wants to improve their social skills and be an influence on those around them in their daily lives.
Many people who struggle with making friends on a daily basis will enjoy this book. This is due to the fact that they will learn various social techniques required to make friends and, in general, be more likable.
If you're having trouble making and keeping friends, this book will teach you the fundamentals.
I also strongly advise you to read my article on How To Make Friends & Influence People. It's a fantastic read.
How to Win Friends and Influence People Review: Check it out.
The 7 Habits of Highly Effective People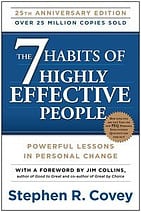 Written By: Steven R, Covey
This book discusses how it sounds in detail. Covey discusses the seven habits of highly successful people. He also explains in detail how someone like you can develop such habits and become a very successful person in life.
Just keep in mind that this book is not about becoming wealthy. It is all about becoming more effective and not squandering your life. That is why Covey is so brilliant in that regard. These practices can be applied in both your personal and professional lives.
The 7 Habits of Highly Effective People Review: Check it out.
How Successful People Think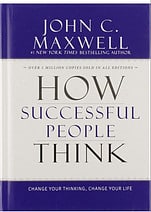 Written By: John C. Maxwell
Maxwell discusses the 11 keys to success and how successful people think in this book. This book, like the book 7 Habits of Highly Effective People, is a must-read. He also suggests how to apply these keys to achieve great success in all aspects of life.
You will figure out how to catch the higher perspective while centering your thinking while at the same time learning these keys. You'll figure out how to release your innovative potential, produce cooperative thoughts, and draw examples from the past as all the more likely to comprehend what's to come. You'll have the option to see the way to individual accomplishment with these eleven keys to more powerful reasoning.
You can buy the book on Amazon.com
Secrets Of The Millionaire Mind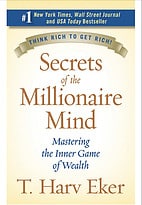 Written By: T. Harv. Eker
When it comes to success, The Millionaire Mind is the book that was recommended to me. It has to do with revealing the one thing that has to do with wanting and achieving success.
This book will explain why some people can easily achieve success and become wealthy, while others struggle to do so. And It has nothing to do with money or education. It all has to do with one's money blueprint.
In this book, Eker will explain what a money blueprint is, how to identify one, and how to change it step by step. There are 17 files that the wealthy go through that make them more successful than others.
Secrets of the Millionaire Mind Review: Check it out
The Magic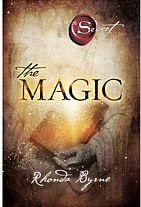 Written By: Rhonda Byrne
The Magic is the third installment in Rhonda Byrne's series, which began with The Secret.
In this book, Byrne goes over life-changing knowledge and how to apply this knowledge over an incredible 28-day journey.
This unbelievable awareness can be applied to every aspect of your life. And once you do, you will notice life-changing miracles begin to occur as soon as you open this book.
You can buy the book at Amazon.com
The Power of Positive Thinking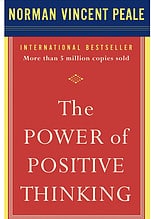 Written By: Norman Vincent Peale
Peale discusses how to live a happier, more successful, and more fulfilling life in all aspects of life in this book. All of this is made possible by spirituality, faith, and faith in the knowing.
Throughout this book, Peale discusses the various techniques that can be used to gain a better understanding of life and make it more peaceful and fulfilling. However, in order to be happy, one must act on what one has learned. So, get out there and take action because your future is waiting for you.
The Power of Positive Thinking Book Review: Check it Out.
You Were Born Rich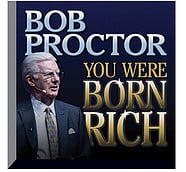 Written By: Bob Proctor
Bob discusses the simple process of becoming wealthy in today's society in You Were Born Rich. From what makes a person average to what makes a person successful. Using the strategies he recommends.
In each chapter of this book, he will discuss the various steps required to become wealthy and highly successful. Not only that, but reach for success from within, using what you already have.
You Were Born Rich Book Review: Check It Out.
The Secret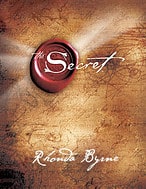 Written By: Rhonda Byrne
The Secret is the 1st installment out of three books written by Rhonda Byrne.
In 2006 a movie was created that followed The Secret. It revealed big mysteries of the universe.
You will learn how to use The Secret to gain abundance, wealth, love, and so much more in your life by reading the book. When you understand how the secret works, you will be able to apply this knowledge in any situation. With the secret, anything is truly possible. Isn't it about time you started telling the truth? So, what are you waiting for?
The Secret Book Review: Check It Out.
Summary
That was a fantastic collection of books for personal development and growth. From Think and Grow Rich to The Secret, there is something for everyone. All of these books will help you with any aspect of your personal development. Regardless of where you are. Don't you agree?
In The End
In the end, I suggest you start right away reading from this list right when you can. It really is such a smart choice to do so.
However, not all of these books, such as The Magic of Thinking Big or Think and Grow Rich, should be read on a regular basis; instead, I recommend reading them every few months and taking your time. This is due to the fact that digesting information takes time. There are also some excellent reads that you will want to return to time and again.
Now, I am curious about how many of these personal development books have you read. Let me know in the comment section below, I would love to know.
Kiersti writes on self-love and personal development professionally. Over the past ten or so years, she has studied self-love and personal growth. Visit https://womansdailyneeds.com/ to learn more about what she does, and like her on Facebook at https://facebook.com/womansdailyneeds to keep up with her.