Gratitude Is Everything- It's Essential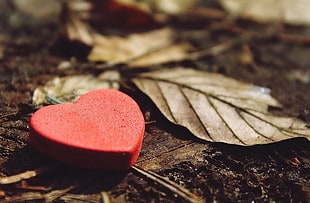 There is a lot of diversity in almost everything nowadays. However, we are always asking for more. It's as if we're unhappy with what we have and need more in life to be happy. Being surrounded by so many things makes it simple to forget how fortunate we are. Your stop being grateful for what you do have because all you can think about is what you don't have. Always keep in mind that everything you have is a gift. You ought to be thankful for everything, in a sense. You will be happier as a result, and your life will be more prosperous.
It is essential to open your eyes and see the genuine blessings and gifts you possess.
Most of you are probably unaware, but gratitude is everything. It is the feeling that gives birth to everything in your life. It is a magical source that brings prosperity and even loves into your life.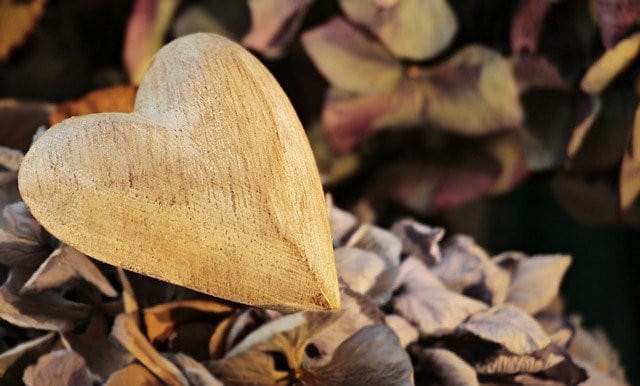 Gratitude's Magical Meaning
You must fully understand the importance and meaning of appreciation. This will help you lead an abundant life. However, you must first comprehend what being grateful means in the properest sense.
It is a fairly simple process, but gratitude is a feeling of thankfulness. In which you appreciate everything around you and within you. Without revealing too much, this has evolved into an assumption about one's confidence, lifestyle, and results.
The hippocampus, thalamus, hypothalamus, and amygdala are the components of the limbic system. Has control over the thoughts you think and the feelings you experience. It belongs to the realm of appreciation in that way.
These Limbic System regions contain neurons. Other brain regions will get signals from neuronal cells. Your emotional state affects the messages you receive. Your responses to those messages are the outcome of this.
Gratitude is characterized by kindness, acceptance, and love. When you are nice and kind to those around you, people think you are more appreciative. Thus, you are more likely to feel grateful if you go out and do good deeds and spread love to others.
Finally, self-worth and the positive aspects of your life can be used to define appreciation. A loving family, excellent talents, and wonderful friends are a few examples of this. In the end, loving what you already have will help you acquire more of what you lack.
The Gratitude Solution: Being Aware and Acting
It's important to understand what gratitude is and how it functions as well as to act gratefully. Here's a quick fix that will make you feel happier and more grateful while also improving the connections in your relationships.
Love and abundance enter your life when you live a thankful life.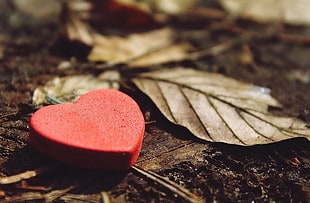 Your outlook on life and your views will start to alter if you start leading a more appreciative and abundant life.
How frequently do you find yourself loving, the first start, thinking about all the things you desire rather than what you have? This is known as being unthankful or thankless, and it varies depending on what one has been through, such as suffering from mental illness or a lack of love. By engaging in mindfulness exercises, you can increase your feeling of thankfulness. Maintaining a gratitude notebook is one strategy.
So, for someone like myself who didn't always feel appreciative. Greater awareness is something that can be developed. I have a gratitude journal where I write down everything I'm grateful for and everything I wish to manifest in my life. This is a technique for helping those who have everyday thankfulness difficulties.
It's All About Appreciation For The Greater Good
I experimented with several ways to practice gratitude before they became conscious and started acting normally. I tried practicing thankfulness, shifting my viewpoint, keeping a gratitude journal (which I still do), learning how to handle my obstacles, and loving everyone in my life.
I was raised on the idea that daily acts of appreciation may transform your life. I never did, though, truly understand it. As soon as I started reading about and understanding the power of thankfulness, everything started to change. I came to understand that more opportunities start to present themselves when you are grateful in every part of your life. When your perspective is changed, this is known as being abundant, which leads to other things happening. In 28 to 30 days, you can have plenty.
But if you don't know what gratitude is and how to use it in your life, you're more likely to let unthankfulness take control of every area of your life. This is frequently accompanied by negativity, a sense of entitlement, or an inability to forgive others. Unfortunately, those will keep you mired in a never-ending cycle of selfishness, melancholy, and living alternately in a state of want and a state of love.
It all boils down to altering your outlook on life, but it doesn't mean you have to abandon all of your aspirations. It simply entails valuing what is most advantageous for the greater benefit.
The Awareness That Being Grateful Is Not Selfish
Have you ever believed that showing appreciation for things or achievements makes you arrogant or self-centered? This is false; there is a difference between gratitude and pride. Being proud is primarily about who you are, whereas being grateful is about what you have.
Many egotistical or haughty people think that whatever they have achieved in life should be praised by others. However, it's crucial to recognize your successes on your own when you do something. You can certainly invite other people to join you, but expecting them to do so is egotistical. You are not the center of interest.
However, when you are proud of your accomplishments, you seem happier. This will make you feel inspired to achieve even more and make you fall in love with life. But watch out for the prideful cycle. A person wishes to express their thankfulness to everyone in their surroundings for a situation or success. That is not bragging.
It may be a bold assumption to assume that every success merits praise as a result. Instead, go ahead and write down each victory you've had. It's not a wise move. If you don't express gratitude for every success, people will think you're boastful, and you'll never be satisfied.
It is preferable to adopt a grateful mindset and to be pleased with your accomplishments and possessions in life.
The Gratitude Master plan
You need a strategy in place if you want to be effective with thankfulness. Nothing is more shameful than achieving or accepting something, only to subsequently complain about it because it did not precisely go as planned. I am certain that a couple of the suggestions I have found under the "gratitude" space would be helpful to you.
1. Keep a gratitude journal. Start it the moment you get out of bed. Get your journal out, and write in it for 10 minutes each day. Write about your skills, successes, aspirations, close relationships, and hobbies. When you are loving, you may set apart time to reflect on the events in your life. You then experience feelings of love and gratitude.
Check out my review of Rhonda Byrne's The Secret Gratitude Book. I highly recommend it.
2. Be grateful for the bad experiences: Every one of us has traits that have helped shape who we are now. Typically, we develop them as a result of unpleasant events. Contrarily, these help you grow stronger and more appreciative.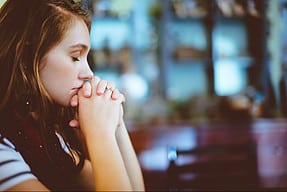 3. Daily Prayer: Even if you are not religious, you can still benefit from this. Your spirituality grows and your sentiments of joy and love for life become more tranquil when you pray lovingly.
4. Having visuals: Sometimes we become focused on what we lack and lose sight of what we do have. Give your surroundings a minute of your attention. Because what we see around us inspires feelings of happiness and thankfulness.
5. Set a gratitude reminder: We sometimes get so caught up in living our lives that we neglect to stop and express our gratitude. You'll forget if you're anything like me. Then, I advise you to establish a daily phone reminder to express thankfulness every day.
"You'll live better if you keep telling yourself to be grateful."
Some Pages On this website contain sponsored links and advertisements.  Affiliate Disclosure.
6. Download a gratitude app: Did you know that you can download gratitude-related apps? Why not give it a try and see what happens? I suggest downloading the "Gratitude Journal Affirmations" app from the Apple Store or Google Play.
Please keep in mind that you are a flawed human being and that nobody is. You'll undoubtedly have instances when you're ungrateful. You need to understand and acknowledge your graciousness before you can improve it.
Are you appreciative of someone in your life? I then suggest the Boise. Thank You Gift Box, is the ideal present for every occasion. Available on Amazon.
Please ask any questions you may have about appreciation in the space provided below. I am more than pleased to help you because I have a lot of experience in this area.
Kiersti writes on self-love and personal development professionally. Over the past ten or so years, she has studied self-love and personal growth. Visit https://womansdailyneeds.com/ to learn more about what she does, and like her on Facebook at https://facebook.com/womansdailyneeds to keep up with her.