How To Write A Personal Development Plan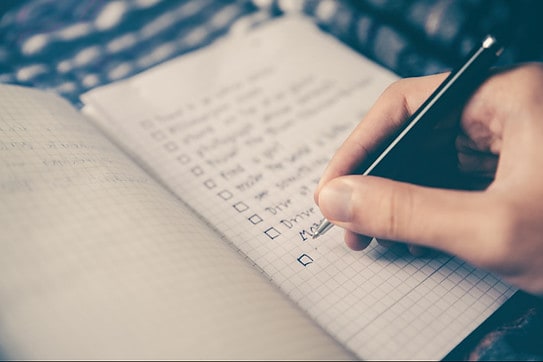 When it comes to personal development, there are instances when we get lost and confused. We frequently don't know where to begin. As a result, we may feel more anxious and burdened than ever. As a result, we may say that we will not go through a personal development process. However, nothing is impossible when one develops a personal growth plan. The process of becoming the person you've always wanted to be by developing emotionally and mentally. A loving, considerate, outgoing, and positive individual. So, with that out of the way, here's how to write a personal development plan.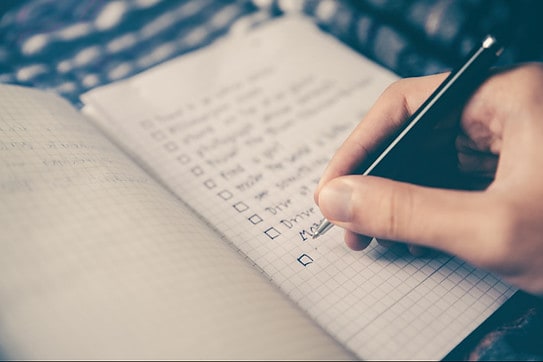 How To Write A Personal Development Plan
Personal development leads to improved relationships, less stress, better health, increased productivity, better self-control, success, a happier life, and happiness. Improve your life right now. It will be well worth it in the end.
As a result, below you'll find seven personal development keys that are essential to writing a personal development plan. These keys are sure to make your life so much better in the long run.
Related: What is Personal Growth and Development?
1. Set sensible goals.
Now tell me, what are your life's dreams and passions? When you are aware of them, they are considered to be your life goals.
You see, your life goals should represent who you are and who you want to be. Which, is extremely difficult to do at such a young age. However, as one gets older, they gain more knowledge and learn to figure out what they genuinely want out of life. Which, is the first stage in goal-setting
When making goals, make sure they are geared toward your dreams and passions. That is, they should get you out of your comfort zone and towards something attainable. So, in some ways, they should be reasonable goals that will bring you somewhere in life. They should be sensible, but they should also be something you've never done before, challenging, terrifying, and so massive that they change your life for the better.
Related: 10 Personal Growth Goals every Woman Should Have
2. Prioritize your goals.
The ability to prioritize your goals is the next step in creating a personal development plan. This entails generating a list of the most important to the least significant life goals for you. After that, put down the steps that must be taken to achieve these objectives.
Begin with attaining small milestones that will lead you to your ultimate aim. Which are known as short-term objectives So, for example, if you want to own a business. Then write down all the steps required to get there. As an example, you could go to college, acquire your Ph.D., and then go to business school. After that, you'll need to go through training, and so on.
So, as you can see, everything is possible if you know how to prioritize what is important to you.
Related: How to Achieve Personal Goals
3. Set deadlines for yourself.
Setting deadlines is a crucial component of personal development. That is, knowing exactly when you want things done. This will inspire and motivate individuals who are serious about growing and progressing in life.
I recognize the value of having dreams. However, if no action is taken, these are just words. So, if you have a dream, how are you going to make it a reality? For example, what needs to be done to realize one's dreams. What, for example, do you need to do if you wish to marry and start a family? For example, going out to meet new people and then going on a date to make it happen. To put it simply, you must have a clear picture of how you want to get there.
Yes, it is easier said than done. So, I recommend going out and talking to other individuals about how they accomplished their goals. I recommend speaking with others who shared your desire and seeking advice on how they achieved it. Just remember that every dream must have a deadline. This makes it easier to complete the task.
4. Recognize the drawbacks.
Now, simply know that achieving such goals would not be easy. Throughout your development, problems will come up that will stymie and make things difficult. For example, not getting into the school of your choice, failing a class, losing a job, dealing with family or health concerns, and so on. It is critical to recognize the disadvantages and then be ready to get stronger and adjust your ideas if they do not work out.
It all boils down to how you handle whatever comes your way. When you can accomplish that, anything is genuinely achievable. Those who are most successful in life do not let anything stand in their way. They let it aid them, which makes them more eager to attain their goals than ever before.
Related: What is the Definition of Motivation?- A Complete Analysis
5. Every day, learn and progress.
Personal development is a continuous process. It takes time to do something. As a result, it is critical to consider what can be learned and progressed every day. Things like learning new skills, reading, starting a new hobby, meeting new people, and enrolling in a course are examples. All of these will increase the likelihood of achieving objectives and dreams. Because everything in today's culture is changing, having only one or two abilities will not get you very far.
In reality, some of the most successful people have many degrees. They are also constantly studying and looking for new methods to better. When you can do that, you can do anything.
Related: How to Transform your Life Today- The Beginning of the End.
6. Have assistance.
The next and most critical step is to seek help. It is important to have individuals who support you to grow and improve. Someone who can serve in this capacity might be a friend, family member, mentor, or life coach. Any questions or support you may need on your personal development journey will be provided by them.
7. Keep a log of your progress.
It is critical to keep track of all developments, no matter how big or tiny. This will show you exactly how much you have completed and how much work remains to be done.
Recognizing what you have completed can make things much easier. This is because it can drive you to do other things that you want to do.
Which, is especially important when the unexpected occurs.
Keeping records will guide you on the proper route. Instead of giving up, it will provide you with the knowledge you need to succeed in life. Simply said, pointing you in the proper direction.
In Completion
Finally, a good life demands personal development. As a result, I believe that to achieve personal development, one must have a strategy in place. It will assist if you can create reasonable goals, prioritize them, set deadlines, acknowledge setbacks, learn every day, accept help, and track your progress. When these objectives are satisfied, life becomes much more enjoyable.
What are some of the elements in your growth plan? I'd want to hear what you think. Please leave your feedback in the space below.
Kiersti writes on self-love and personal development professionally. Over the past ten or so years, she has studied self-love and personal growth. Visit https://womansdailyneeds.com/ to learn more about what she does, and like her on Facebook at https://facebook.com/womansdailyneeds to keep up with her.