How Are Women Viewed In The Media?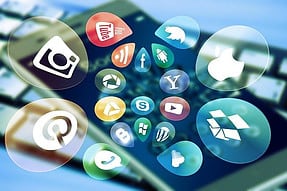 Although it is tough to bring up, this topic must be avoided. Today's culture has a pervasive misunderstanding that women are expected to stay at home and take care of their families. Additionally, it specifies how they ought to behave and appear while at home. But all of this is untrue. Women must realize that everyone is lovely and that anything they desire is achievable. So, how are women viewed in the media? 
Avoiding how women are objectified is, in my opinion as a woman, one of the hardest things to do. But as women, we run into this problem all the time. As a result of the lies that the media propagates, one may observe how women are portrayed in the media and how society generally views women. In this piece, we'll talk about how women are portrayed in the media and how to respond.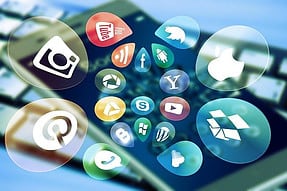 The Media's Perspective on Women
Media includes a wide range of platforms like radio, publications, the internet, social media, and television. You have probably come across preconceptions about women and how they are treated unfairly in whichever form of media you consume. But why should anyone care, or why does this matter? The response is simple: It's wrong and immoral.
In terms of the portrayal of women in the media. It's important to realize that they are overtly sexualized and shown as being very skinny. But it's important to realize that this isn't reality. In addition, women are thought to hold a poor status in society. For example, women do not speak as much as men do, have few opinions, and do not always play important roles, such as being strong and independent.
Several studies have been conducted on the subject, and the results are very interesting to examine. According to many studies, only 5% of women are truly equal. That means that 95% of women are not in positions of power. Men outnumber women in terms of power by 83%. It's mind-boggling that men have more authority than women. They are given higher-paying jobs, are more likely to be hired, and are paid more than women. Even though there are more women in the world, men continue to hold positions of power. The real question, however, is why? Are women truly incapable of doing things that men can, or are we merely sex objects to be objectified?
Related: Independence in Women- The Myths There Mind-Blowing
Media and Technology
Media is now more accessible than ever thanks to technological advancements. That being said, harassing and stalking women has never been easier, and it happens every day. For example, if a woman posts something, people will respond with very sexual comments or flood her DMs with messages in the hopes of gaining something from it. This is very sad and reveals more about the person than it does about the woman. The media, on the other hand, will blame the woman, claiming that her image or video is explicit and that it was her fault. It is critical to understand that it is NEVER the fault of the woman. It is how one responds. So, if any of you reading this are objectifying not only women but also men, it must stop.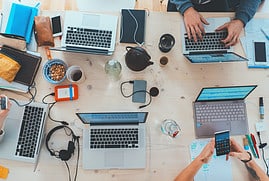 Technology is a wonderful gift that has been bestowed upon us. Nonetheless, technology has had a significant impact on society. It all depends on how you use it to your advantage. Work, communication with others, entertainment, and so on. It becomes destructive when technology and media are used to destroy because of rage or jealousy. When someone uses technology to destroy others, they are saying that their worth is unimportant and revealing their true identity to others. This destroys relationships as a result of one's actions and can be extremely harmful to one's life. So, instead of relying on technology, why not simply live life?
Stereotypes Have An Impact on Women.
The media's attitude toward women is heartbreaking. In fact, as women, listening to negative stereotypes hurts both our physical and mental health. However, most of the time we are unaware that a negative effect is occurring. It is most likely affecting our subconscious mind. And whatever is in our subconscious mind is what we get out of life.
During my research, I discovered how stereotypes in life and the media affect women's self-esteem. When women suffer from low self-esteem, their self-worth and abilities suffer. Women become reluctant to take on any tasks as a result. This is due to their concern that they would be deemed unfit if they fail to live up to what society and the media expect of them. This isn't the case; the reality is much more painful.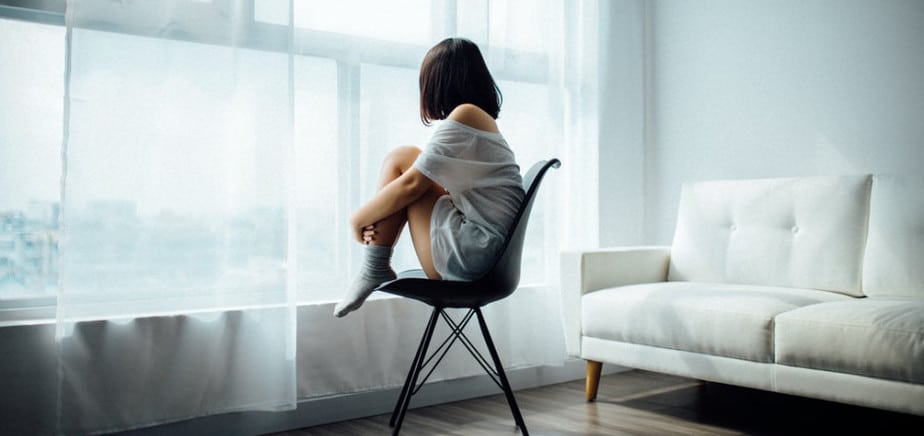 So now we reach the most challenging component of how women are portrayed in the media. That is, we think that to be accepted in this lifetime, we need to look a specific way. Although this is FALSE, as women we tend to believe it. When we watch or listen to the media, we are observed comparing ourselves to what we see around us and in the media. Our self-esteem may be significantly impacted by this. As a result, we start acting in ways that we think would help us feel better and be accepted by others to fit in.
"No matter what we look like as women, we are beautiful."
Changing, for instance, who we are or how we seem. For instance, if we feel sufficiently undesirable, we may starve ourselves, change the color of our hair, get hair extensions, modify the way we dress, or even shut ourselves away. When this happens, we lose the ability to recognize ourselves. This, even more, infuriates us, women. In light of this, we believe there is nothing we can do to feel better.
Everyone wants to be liked, but as women, we are always evaluating ourselves against other people. We hold the belief that we aren't good enough if we aren't attractive or successful. However, this has a variety of minor to severe adverse effects and is exceedingly hazardous to our health. Eating disorders, anxiety, sadness, other mental health conditions, hostility, and, regrettably, the most hazardous of them, suicide, are a few examples.
We must all work together as a society to make sure that stereotypes do not apply to the people we care about. If we keep telling women that they need to be a certain way, we will lose them. So please, no matter what, assist those you care about.
Related: Stop Comparing Yourself to Others
What Can be Done About Women's Stereotypes in The Media?
There has been some research done. They all concur that women in the media need to be handled considerably different than in the past. Instead of supporting preconceptions, this means elevating women as public personalities and sources of inspiration. We may promote female leadership and training, set rules to prevent gender discrimination, and even moderate the media to guarantee that women are treated equally. Instead of being told, we must be this or that, women's involvement in the media should be promoted and recognized as a positive thing. This has a significant impact.
Women have the same freedom to act however they like as everyone else. Whether it be controlling a sizable firm or running for office. The need to treat everyone fairly cannot be overstated, though. Eliminating prejudices and seeing individuals as people instead of things are part of this.
"As women, we all have the right to be and do whatever we want."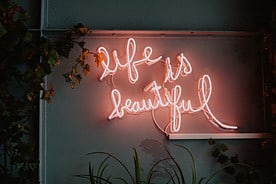 In daily life, stereotypes are unavoidable. We can choose to pay attention to it or not. We must learn to ignore what the media says about women and simply love who we are if we are to be able to love life. However, if you lack the appropriate assistance, this could be quite challenging. Therefore, why not get out there and experience your life instead of wasting all of your time on social media, your phone, your laptop, and watching movies? When you can live your life without caring what others think, you will find more happiness in your life.
I understand how difficult it is to have self-respect and self-love, especially in light of what we see in the media. However, you should be aware that neither of these statements is correct. There are no actual ladies to be found everywhere, including on social media, in media, or movies or publications. They don't exist, though. Filters and editing software are only making them look that way. Do me a favor and don't compare yourself to someone who is not real.
Related: Learning How to Love Yourself
Last, but Not Least.
Finally, whatever anyone may say, especially the media, we must acknowledge that we are all attractive. When you understand that the skewed perspectives presented by the media are just opinions, not facts. Then, your life will start to improve. You are no longer comparing yourself to others and are instead just enjoying your own life, which is why. As a result, you start to take care of yourself and come to the realization that you are beautiful and that only your opinion matters.
Let me know if you have any questions on the views of women in the media in the comment section below. I have a lot of experience with this and would be happy to assist you.
Kiersti writes on self-love and personal development professionally. Over the past ten or so years, she has studied self-love and personal growth. Visit https://womansdailyneeds.com/ to learn more about what she does, and like her on Facebook at https://facebook.com/womansdailyneeds to keep up with her.