A Guided Meditation To Help Improve Self-Confidence Review- It's Relaxing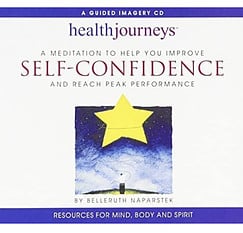 Product: A Guided Meditation To Help Improve Self-Confidence and Reach Peak Performance Review.
As an Amazon Affiliate, some pages On this website contain sponsored links and advertisements. Affiliate Disclosure.
Price: $10.99 (retail)
Cheapest Place To Buy: Amazon.com
Options: Audio Single
Guarantee: Not stated
My Rating: 4.5 out of 5 stars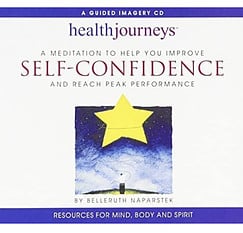 A Guided Meditation To Help Improve Self-Confidence and Reach Peak Performance Review.
---
I strive to become more self-assured every day through personal development. Whenever possible, I work on improving my self-confidence continuously. My morning routine begins with meditation. As soon as I wake up, I put on a guided meditation CD and meditate for 10–15 minutes. On this CD, you'll find guided imagery and meditation to promote restful sleep, reduce anxiety, and build confidence. With the CD, you can create a happier life and make changes in your life.
"A Guided Meditation To Help Improve Self-Confidence and Reach Peak Performance" is a self-help, self-awareness, and personal growth CD about instilling positivity, self-love, and happiness within yourself.
You will see improvements in every aspect of your mental health when you begin using this CD. It will not only shift, but it is a CD that you won't want to put down. Here's a review of some of my favorite parts that have helped me and that I think you'll also find useful.
Even Though It's A CD, It Will Boost Your Confidence Greatly
---
Growing up, I despised listening to anything audio-related that wasn't music. This is because I found it to be boring, and it would then put me to sleep. However, as I grew older and discovered meditations, I realized how much I enjoy listening to very relaxing and peaceful audio daily to help me relax and feel less stressed in all aspects of my life. I meditate two to three times per day and then go about my business.
Feel free and relaxed while you meditate with this quick and easy technique.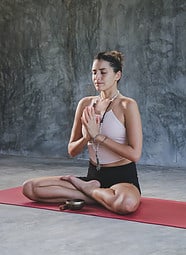 A calm environment, a clear mind, meditation music or this CD Improving Self-Confidence, and something comfortable to sit on are all required. Simply playing and listening to this CD on a daily and continuous basis can result in significant mental change.
In reality, I had spent time during the day meditating. While meditating, I learned more about how meditation benefits the mind and helps one become more aware of who they are. Meditation and relaxing the mind, as everyone knows, can help one become a better person and live a life worth living.
Meditation Is More Than Just Self-awareness.
---
Stress relievers, mental focus, mood regulators, relationship enhancements, and, most importantly, self-love are all necessary.
This little CD can help you with so much more than just self-confidence, self-awareness, and anxiety reduction. It will allow you to open and calm your mind in new ways, as well as gain a new perspective on everything and everyone.
With your copy of Improving Self Confidence, you can get so much more than just self-awareness, and these are just a few of the most common ones. If you want to boost your self-esteem, this CD can help you in a variety of ways. To get a better idea, look up A Guided Meditation To Help Improve Self-Confidence and Reach Peak Performance reviews on Google.
This is just one example of how this CD can help you change and gain self-confidence, and thus improve your life.
So, listening to meditation in any form is beneficial in the end. This CD generates positive energy and attracts it into your life. Positive vibes and self-awareness lead to long-term happiness.
Being More Self-confident Is Easier Than Pie.
---
As a result, not everyone understands how to use a CD or even how to meditate. So, to assist you, here is an 8-step process to follow.
Step 1: Buy The CD on Amazon.com
Step 2: Wait for the CD to be delivered
Step 3: When it's time to meditate, put the CD on.
Step 4: Find your meditation area. Make sure it is free from distractions.
Step 5: Place yourself in a comfortable position. The recommended position is an upright position with your legs crossed and your arms straight in front of you, palms facing up.
Step 6: Close your eyes and try to focus your mind.
Step 7: Simply inhale and exhale. Make a point of sitting quietly and observing.
Step 8: End your meditation.
Note: For best results, meditate for 10–20 minutes twice daily. Every morning before you wake up and every night before you go to bed, I recommend you do this.
That's it. It will, however, take some practice to be able to clear one's mind and remain focused. So, once you begin meditating daily, you will notice a significant difference in your mental health and personal growth. It is important to remember, however, that to see results, you must meditate daily, and this is a long-term process. Using this CD and practicing daily meditation is critical for self-confidence if you want to see anything.
Meditation Is Undeniably Beneficial To Self-Confidence.
---
I truly believe in the power of meditation, and I believe that this CD can contribute to that belief. I know a lot of people who believe the same thing. The only drawback is that it's a CD, so you'll need something to play it on. Yes, it's a CD, but it will help you feel more relaxed and, as a result, gain the self-confidence you need to be happy in life.
It is well worth listening to if you want to gain self-confidence and change your life to make it more exciting and worthwhile to live. If any of these topics appeal to you, I strongly advise you to obtain your copy of Improving Self-Confidence. If you like to shop online as much as I do, Amazon has the best price for this CD.
I hope you enjoyed this review, and if you have any questions about Improving Self-Confidence or want to leave your review, please leave a comment below.