Low Self-Esteem And Relationships- Devoted Effects Be Careful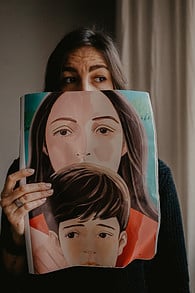 In life, there are many women out there who have low self-esteem and self-confidence. This is due to the fact that there is a lot of negative information out there about the idea of beauty in the media, comparing oneself to others, and past traumas that one may care about. Low self-esteem, on the other hand, can have a significant impact on a woman and her relationships with others. All of this makes it difficult for women to function and have healthy relationships in this day and age. As a woman, I believe we must abandon the ability to live with low self-esteem. In this article, I will discuss low self-esteem and the effects it has on relationships with others in general.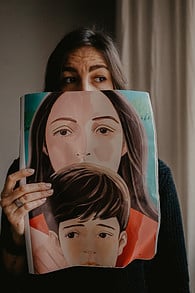 Living A Life Of Low Self-esteem
Every person goes through periods of low self-esteem. It all boils down to being aware of low self-esteem and learning to cope with mechanisms. Women appear to be under constant pressure to behave and appear in a specific way. Anyone would undoubtedly experience low self-esteem as a result of this. To prevent it from taking control of your life, it is crucial to learn how to deal with it.
I'm sure you didn't realize that low self-esteem is the process of feeling extremely low about yourself. Low self-esteem can interfere with a person's daily activities. Understanding the cause of your poor self-esteem is essential. So that you can improve your life and move closer to self-acceptance. When you accept yourself, you live a life filled with joy and passion.
The importance of knowing your self-esteem and how it affects your life cannot be overstated. In either case, everyone benefits. One solution for overcoming poor self-esteem is therapy. The best form of therapy for low self-esteem is cognitive-behavioral therapy. Throughout this process, the client will learn how to recognize the patterns and ideas that lead to low self-esteem.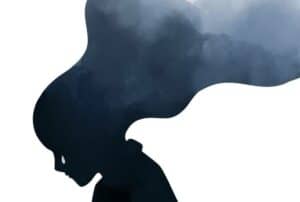 What Happens If You Don't Feel Good About Yourself?
What follows then from having low self-esteem? A person withdraws, experiences intense anxiety, feels lonely, has relationship problems, and is more prone to experience depression. Here are some signs of low self-esteem that you might be going through.
Sensitivity to criticism: Being sensitive to what others have to say to you. This is because when you have low self-esteem, you believe that when someone criticizes you, whether good or bad, they are telling you that you are not good enough. So then you start believing, in some ways, that you are not good enough.
Some Pages On this website contain sponsored links and advertisements.  Affiliate Disclosure.
If you need help with dealing with criticism, I recommend the book" Criticism Bites: Dealing with, responding to, and learning from critics." Available on Amazon
Withdraw: When you don't feel good about yourself, you don't seem to want to do anything. Taking the example of turning down all invitations that are extended to you. All you want to do is stay at home because you're afraid that if you go out, people will gossip about you.
Lashing Out: Low self-esteem causes people to act out and start finding reasons for everything. When someone thinks they are about to be thrust into a terrifying circumstance, this happens.
Constantly considering issues: If you are constantly concerned that everything in your life will go wrong, you most likely have low self-esteem. Furthermore, you are so preoccupied with your own life that you fail to care about or consider the feelings of others.
Physical Issues: No, I'm not referring to discomfort in the body. I'm more worried about you not looking after yourself. Such as binge-eating, drinking, smoking, or drug usage.
It can be useful to ask family or friends for help when someone is struggling. This motivates a person to look for the help they need to survive in this world. On the other hand, having low self-esteem can be problematic for those around us. As a result, getting the required help may be more challenging.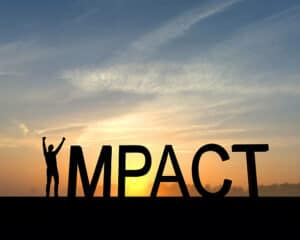 Relationships: Their Effects and Impact
Your interactions with others may be one of the most detrimental effects of poor self-esteem. This is because it fuels your own feelings of uncertainty, fear, and envy. Sometimes you'll wonder about those around you. Examples include coworkers, family members, friends, and even love partners. This is really harmful and might drive your friends and family away because it might disrupt their own lives. Additionally, there is a lot of bad energy present. Here are a few ways that relationships are impacted by poor self-esteem.
Limited relationships: There aren't many relationships you have if any at all. This is because you don't want to meet individuals you know or because other people don't want to get in touch with you. This is because it's harder for people to approach you because they can feel your energy.
You're more likely to be trampled by people: You become a target for people because you lack confidence. This is because you lack the confidence to assert yourself or set boundaries. As a result, developing your confidence is crucial.
Afraid of Expression: When you are in the presence of other people and begin feelings about situations. You will have difficulty expressing or discussing your feelings. When someone rarely understands how you feel, they leave. This is because they believe you are unconcerned. It is preferable to take the necessary steps to learn about self-expression.
Taking for Granted: You're also probably going to get walked over and taken for granted. This is a result of scarcity, which makes it harder to defend yourself. Life will be much simpler if you can say no. Although the procedure will take some time, I can tell you that it will be worthwhile.
Frequently Misunderstood: Opportunities and events will both take place. But whenever we communicate or act, there will be misunderstandings. You could say things in conversation that are false yet give the other person the impression that they are true. You have trouble modifying your meaning, which is why this is. Without the ability to communicate your demands or meaning, how can anyone fully comprehend you? An annoyed person may result from this.
Quite Dramatic: Your life will be filled with drama if you have low self-esteem. Drama might be thrilling in a movie, but it can also be quite stressful in real life. This is because it obstructs dialogue, keeps emotions in check, makes you reluctant to speak out for yourself, and sparks disputes. This seems like it belongs in a Lifetime movie.
Finally, take care of yourself so that you can support others around you and yourself. If You require help then therapy is a great way and if that makes you uncomfortable, try out the 7 cups of tea app.
I recommended my article on How To Combat Low Self-esteem.
Please leave any further comments or inquiries on how low self-esteem impacts relationships in the section below.
Kiersti writes on self-love and personal development professionally. Over the past ten or so years, she has studied self-love and personal growth. Visit https://womansdailyneeds.com/ to learn more about what she does, and like her on Facebook at https://facebook.com/womansdailyneeds to keep up with her.