Your Personal Growth Journey Has Just Begun- It's Magical
As a result, you've decided to embark on a personal development journey. Have you ever considered that investing in your personal development is a lifelong project that can take years to complete? That is correct. Finally, when a person embarks on a path of personal development, they are expressing a desire to improve their lives. They strive for improvement in all aspects of their lives. Overall, your personal growth journey has just begun. How is the question?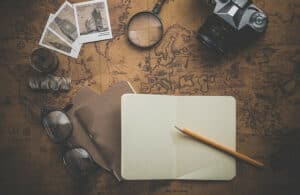 An Outline of Your Personal Growth Journey Has Just Begun
Personal growth is defined as a transformational process in which one's life is transformed. Being an accurate reflection of one's social, physical, emotional, mental, spiritual, and financial life has now become a technique for informing others about oneself.
In other terms, it is a reawakening of one's true self. And, as a result, they are looking for ways to enhance their lives in all aspects.
But why does it matter in the first place? It is because it makes one a better person and makes life more joyful.
When a person decides to embark on a journey of self-discovery, they are happier and more energetic in life. And as a result, everyone in your life is influenced, making your life more successful than before.
So, go out there and embark on a journey of personal development; it will benefit you in the long term.
If you want to learn more about personal growth and development, check out my post "What is Personal Growth and Development?"
With that said, here are 5 pointers to help you in your personal growth journey.
1. Have a Good Understanding of Yourself
When starting off on a journey of personal development. Before beginning, there are a few things you should know. You might ask yourself these questions, for instance:
What are your advantages and disadvantages?
What are your life's passions and dreams?
Your positive and negative behaviors.
What kind of imprint do you want to leave on the world?
Your sources of inspiration.
Life's objectives.
What brings you happiness and joy?
In this life, what type of person do you want to be?
What are you prepared to give up?
Finally, you will have a better idea of who you are and what you want to achieve if you can respond to questions like these.
Related: The True Meaning of Self-Awareness
2. Set Reasonable Goals
So, now that you are more aware of who you are, you may decide where you want to go. And after you've done that, you'll be able to make sensible goals. Take into account your aspirations for the future. Do you want to travel the world, start a business, go back to school, or pursue some other activity entirely?
When you can make goals that are unique to you, that is when life truly begins. It is critical to understand that goal setting should be based on the S.M.A.R. T approach. When you are aware of this, anything is actually possible in life.
Related: How to Achieve Personal Goals
3. Identify Potential Obstacles
Everyone has overcome or is presently overcoming obstacles in their lives. As a result, it is critical to be able to identify potential hurdles to personal growth and development. And there are things that can keep you from going out and living the life you've always wanted. For instance, finances or fear. Things will only get better from there if you can do that.
When problems arise, and they will, you may become distracted and deviate from your intended path. So, instead of allowing them to cause problems in your life, confront them. This will help you get closer to the people in your life who matter to you.
4. Have Support
The value of having someone to lean on when embarking on a personal development journey cannot be overstated. That is, having someone you can turn to when you need help or want your ideas to grow stronger. When one receives assistance, life can be made easier and more successful. Family members, friends, mentors, teachers, coaches, idols, and others can all help.
So go out and find assistance; it will benefit you in all facets of your life. Some of the people I like are Matthew Hussey, Bob Proctor, Scott Haug, and Robert Zink. All of these idols are fantastic and extremely knowledgeable in their fields of expertise.
Related: What is the True Meaning of Friendship
5. Have a Plan for Where you're Heading.
So, now that you've completed the first four items on the list above, it's time to get started on developing a personal development plan. When you have a plan, you know where you're going and when you'll arrive. So, with that in mind, here are some essential components to include in your personal development plan.
1. Have a specific roadmap for your goals: It is essential to have a plan for your life's aims and desires. Starting with more than four objectives could cause stress and make it harder to complete them.
2. Include action items: Taking initiative is a crucial part of personal growth. Failure occurs when you take no action. So, just affirm it at this time.
3. Deadlines are crucial: When attempting to advance personally, it is crucial to establish deadlines for your objectives. Setting deadlines helps to guarantee that one follows through on their objectives. Including everything else that is related.
4. There will be challenges: It's important to recognize that difficulties could come up and to be prepared to handle them. You must have the fortitude to persist even when it is difficult.
5. Know yourself: Know who you are and what you want out of life.
6. Have Support: Decide who will lead and help you along the way.
Final Considerations of Your Personal Growth Journey Has Just Begun
Finally, this choice should be seriously considered by anyone looking for a way to better their lives. To pursue personal growth and development. This is because doing so will help one become stronger and happier than they have ever been. However, one must first go deeply within oneself before starting down a path of personal development. When one is aware of themselves, it is important to complete a few tasks. For instance, set goals, recognize obstacles, get assistance, and have a plan. Once it's done, everything starts to alter.
Now I want to know if you do anything extra to be ready for your personal development vacation. I would love to hear from you, so please let me know in the comments section.
Kiersti writes on self-love and personal development professionally. Over the past ten or so years, she has studied self-love and personal growth. Visit https://womansdailyneeds.com/ to learn more about what she does, and like her on Facebook at https://facebook.com/womansdailyneeds to keep up with her.