How Does Failure Lead To Success?- The Truth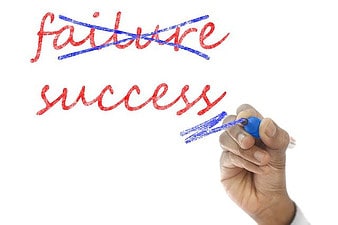 How does failure lead to success? Well, the ability to fail and succeed is one of the greatest qualities anyone can have in life. A person's personal and professional life can be affected by this. Even though failure may seem like something to be ashamed of, it makes you stronger and gives you more opportunities. After accepting what is, you will learn so much in all areas of your life. This will help you learn and be successful in all areas of your life.
Throughout this article, I will discuss what success in a wide variety of aspects is, as well as what failure is and how it makes one stronger. Moreover, there are tips and tricks to turn your failure into success to live a happy and rewarding life in all areas.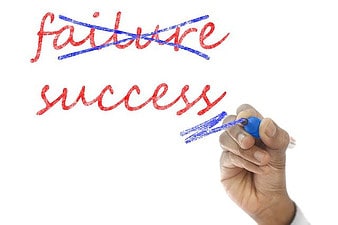 What Exactly is Failure and Success?
So, before we get into the specifics of how to succeed. We must first comprehend what it means to fail and succeed, as well as the significance of the traits.
Failure is when a person doesn't succeed in a particular area; however, failure can mean different things to different people depending on their beliefs. Achieving your goal or purpose in a certain area is a success. In other words, you achieve your objective. You may define success differently depending on your beliefs as well. As well as having money, a family, well-being, and healthy, success can also be viewed as being happy and healthy.
Failure and success are unavoidable aspects of everyday life. When you can recognize your emotions, you can take the necessary steps to achieve success in all areas of your life.
Failure examples include: Failing a test, not being accepted into a school, not being accepted into a job, failing a class, being fired from a job, and so on.
Some examples of success are: Getting a promotion, getting that degree you've always wanted, landing your dream job, starting your own business, having that child you've always wanted, donating to a good cause, winning a contest, being in good health and benefiting from mental health and wellness, and so on.

How Failure Leads to Success
Some may be wondering how failure can ultimately lead to success. As my article title suggests. Well, the answer proposes that you keep trying over and over again until you find what works, and then you keep doing that until you find it. It can be hard to fail at first, but eventually, you'll discover what works for you. If you open your eyes, failure brings so much to the table.
To do this you need to analyze what worked and what did not work so that you can gain even more success in all areas of your life. This makes you even more aware of what you need to do the next time you try it. For instance, you can try improving your listening skills. Rather than doing it one way, try it out in many ways. This will assist you in determining the best way for you to lead it for it to succeed rather than fail.
Instead of only having one option, redirection assists you in coming up with a plethora of other options. In the end, having more than one option can provide you with something more valuable than having only one option. So plan on having more than one option because, in the end, you never know what it can bring you.
Have Tenacity and be Vigilant.
When it comes to tough times, those who have been through the most difficult times are usually the strongest, most courageous, and most resilient of all. This is because they have been through almost everything. They are seen to never give up, regardless of how many times they are seen to fail in life. Failure is typically only the beginning for these people, never the end. For example, if something does not go as planned, why not get up and try again rather than give up?
In the end, these people will do everything they can to improve. Finding ways to progress, such as taking a class or talking to those around them, can help them identify their strengths and weaknesses and determine what they need to work on. This exemplifies a great way to achieve success in life.
Gaining knowledge and space to learn and Grow
It is never too late to study and learn daily in life. This is because we are constantly studying and learning every day without even realizing it most of the time. However, when we study and learn, we gain new insights, skills, knowledge, habits, and techniques through our mistakes. For example, working hard on something, and then it just doesn't work out in the end. Even if it doesn't work out, you learn something, which motivates you to try even harder, and when you do succeed, you gain even more, which is worthwhile in the end.
Tips for Turning Failure into Success
You will need a plan of action if you want to be more successful in life. This is because dealing with failures necessitates a substantial amount of effort and planning. With that said, here are some tips on how to turn your failures into successes in life.
Change your mindset: Everything in life revolves around one's mindset. Instead of viewing failure negatively, consider it a necessary part of life that will only serve to strengthen you.
Define your definition of success: Understanding your definition of success is critical for understanding what you want out of life and how to get it. If you don't know what success is, how can you achieve it or even define it? It will be extremely difficult if you are unable.
I recommend reading the article Steps to Personal Success. And Brian Tracy's Success Made Simple Review
Take Responsibility: When you can accept responsibility for your failures, you can take the necessary steps to achieve success.
Maintain your confidence and commitment: When you believe in your abilities, you can live an incredible life and achieve anything you set your mind to. All you have to do is go out and do it, no matter what.
Move forward and never give up: Never give up no matter what life throws at you. There are always alternatives to anything that may come your way, whether it is a failure or not. Working to correct any mistakes demonstrates true growth and strength. And, in the end, success can come faster if you can accomplish anything life throws at you.
Always have goals: Goal setting is essential in life because it allows us to achieve anything we set our minds to. We are on the right track when we can set goals even after failing. This allows us to stay organized and focused on the next step in achieving our life goals, no matter where they take us.
We are all striving for success in our lives, whether professional or personal. If you follow these steps, you will be well on your way to learning from your mistakes and becoming more successful.
Conclusion
To summarize, being successful necessitates being optimistic, failing at times, setting goals, and understanding where success stems from. Your success and daily life will improve if you can do this. This is because you begin to understand where true success comes from. When you grasp this concept, you will be able to take the necessary steps to achieve greater success in all aspects of your life. However, you will not be able to succeed in life if you are not open-minded. This will only lead to more failure and hardship in the end.
If you have any questions about how failure leads to success, please leave a comment below. I have a lot of experience with this and would be happy to assist you.
Kiersti writes on self-love and personal development professionally. Over the past ten or so years, she has studied self-love and personal growth. Visit https://womansdailyneeds.com/ to learn more about what she does, and like her on Facebook at https://facebook.com/womansdailyneeds to keep up with her.