Train Your Brain For Success Book Review- It's Mind Blowing
Product: Train Your Brain For Success Book Review
As an Amazon Affiliate, some Pages On this website contain sponsored links and advertisements. Affiliate Disclosure.
Price: $17.95 Paperback (Retail). $12.97 Kindle (Retail)
The Cheapest Place To Buy: Amazon.com
Guarantee: Not Stated.
My Rating: 4.7 out of 5 Stars
Train Your Brain For Success: A 30-Day Boot Camp Review
---
To achieve personal success, I have a clear vision, accept responsibility, maintain a good mindset, focus on limiting beliefs, maintain healthy relationships, manage my time, and so much more. To be productive, I set aside about 10 minutes per day for studying. This book provides suggestions, methods, and strategies for improving your life and achieving success in any endeavor. It promotes overcoming beliefs, overcoming fears, realizing one's full potential, obtaining abundance, and creating a life one enjoys.
The major goal of this book is to assist you in changing your life and living a successful life. Train Your Brain for Success is a personal development and achievement book that will assist you in acquiring and accomplishing a well-loved existence that is unique to you. It all starts with a firm determination that now is the time to work on yourself and find new ways to do it.
It is a habitual origin that will transform every aspect of your life from the moment it is opened for the first time. Within this Train Your Brain For Success Book Review, I will walk you through some of my favorite parts of this book that helped me achieve personal success.
Related: Steps to Personal Success- It's Very much Achievable
It Takes Commitment and Time, but Your Life Will be More Successful as a Result.
---
When I was young, I recall having lofty aspirations but never achieving them. This resulted from a lack of guidance. On the other hand, as I got older, I learned more about how to succeed. I started reading and learning a lot more than before. I think I put in endless hours of research and effort to achieve my goals. I've worked on my self-limiting beliefs and rewired my brain. I am able to teach others what I have discovered as a result, both those in my life and others I have yet to encounter. I have faith that whatever I give will help others succeed in their own lives.
Here is an illustration of how I applied Train Your Brain for Success.
All of this and much more is possible in terms of personal success with "Train Your Brain for Success." However, if you truly want to change your life, it is recommended that you study in a distraction-free environment.
I understand that everything I want is totally within my reach when I study. I won't have any problems as long as I make up my mind to do it. People are aware that taking initiative and acting is necessary for success.
Train Your Brain for Success Goes Beyond Our Own Individual Success
---
In order to succeed, you have to take into account all factors, such as setting goals, rewiring the mind, persistence, passion, and love for what you are doing.
There is no question that this short book has the power to improve your life and make you more prosperous. Anyone who wishes to improve or live more precisely in accordance with their passion will learn from it and benefit. You'll start to realize that your life will become more successful once you start reading and applying the advice in this book.
There are a number of other items you can do in addition to Training Your Brain For Success to live a productive and successful life. These are just a few of the many approaches available. You can apply what you learn from the book in a variety of ways. Taking the steps necessary to make your life more successful will get you started. If you search YouTube for Training Your Brain For Success, you will learn how.
The following are some ways you can utilize this book to increase your success.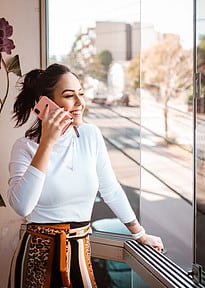 As a result, this will be incredibly rewarding for you in life and will show you how to create goals and accomplish anything you set your mind to. Positively influencing individuals who are in your vicinity.
Related: 10 Personal Growth Goals Every Woman Should Have
Your Brain Can Be Rewired For Success Easily
---
The following are five steps to using this book to make things easier for you.
Step 1: Buy the book on Amazon.com
Step 2: Wait for the book to be delivered.
Step 3: Take 10 minutes or as long as you like and read" Train Your Brain for Success".
Step 4: Take notes if anything extremely crucial occurs. Especially whatever homework you have to finish. This straightforward activity can have a significant impact and possibly aid in the retention of what you just read.
Step 5: You are accountable for finishing the tasks outlined in the book. You can improve your life by acting.
The only way this book will succeed is through this strategy. When you use it consistently over time, it starts to function. It is critical to realize that personal improvement requires time.
There's No Doubt, Train Your Brain for Success Astonishes.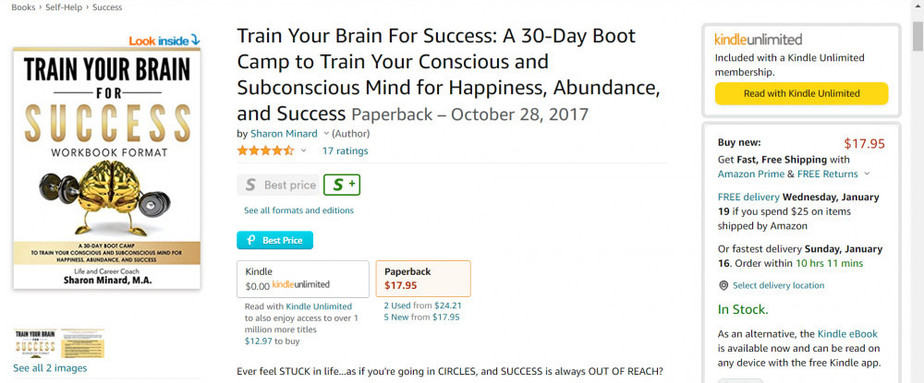 ---
I, along with many others, am a strong supporter of this book. However, even though it is exceedingly time-consuming, it is totally worth it in the end. Despite all the information it contains, some may argue that there isn't enough space to include it all. It's a 234-page English book that measures 8.5 x 0.53 x 11 inches. As a result, it is extremely portable and easy to transport wherever you go.
Your enjoyment, success, and transformation in life are all well worth it. If any of these sound interesting to you, I implore you to pick up a copy of Train Your Brain For Success. Especially if, like me, you enjoy online shopping. Amazon.com has the lowest price for this book.
Some of you may be considering if Train Your Brain For Success may assist you in making positive changes in your life. Depending on your goals, that is entirely up to you. The decision-making power is sole with you. I advise reading some of my previous writings if you want to alter your life and discover how to live it.
"What Is The Definition Of Motivation-A Complete Analysis."
" The Conscious and The Subconscious Mind."
" How To Transform Your Life Today- The Beginning of The end."
I hope you enjoyed this review, and if you have any questions about Train Your Brain For Success or want to leave your review, leave a comment below.
Kiersti writes on self-love and personal development professionally. Over the past ten or so years, she has studied self-love and personal growth. Visit https://womansdailyneeds.com/ to learn more about what she does, and like her on Facebook at https://facebook.com/womansdailyneeds to keep up with her.