The Power Of A Positive No Review- Saying No And Still Getting A Yes- Simple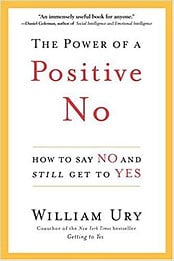 Product: The Power Of a Positive No Book Review
As an Amazon Affiliate, some pages On this website contain sponsored links and advertisements. Affiliate Disclosure.
Price: $0.00 (With Free Audible Trial), $11.99 (Kindle), $12.99 (Paperback), or $25.97 (New Hardcover Copy)
Cheapest Place To Buy: Amazon.com
Book Options: Audible, Hardcover, Paperback, or Kindle
Guarantee: Not Stated
My Rating: 4.7 out of 5 Stars
The Power Of a Positive No Book Review
---
When it comes to personal development, my daily routine for studying and learning is the same every day. My first-morning routine includes 30 minutes of study and meditation. There are 3 methods, ideas, and tips in this book to help you say no while still getting a yes. Your life will be more fulfilling when you say no to things that do not serve you.
The Power Of A Positive No is a book about personal development and self-help focused on learning to say no in any situation one may find themselves in.
When you open and read it, you'll feel a natural force that will change your life. My review will highlight some of the parts of the book that I found to be most helpful.
A lot Is Said In This Book, But It Does a lot For Life Change.
---
Whenever I was a kid, I avoided studying, reading, and saying no because it was boring, a waste of time, and I thought I was selfish for not saying no. As I got older, however, I realized that daily study is something I really love and how crucial it is to say no in order to be happy. You'll probably hear me say no more often than you can count on a daily basis while I study.
I use the following study routine every day because it is effective and simple.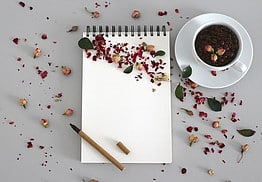 Having a book like The Power Of A Positive No, a notebook, pencil or pen, something to drink, and maybe a laptop will allow you to achieve all of these goals and more. In order to concentrate, it's essential to work in a quiet room.
While I was studying this morning, I learned more about the importance of saying no to mental health than I had learned when I wasn't studying. In general, we all understand that studying helps you to become the best version of yourself by gaining more knowledge and understanding about who you are.
Saying No Isn't Enough, You Have To Love Yourself First
---
Awareness, relationships, having a sense of love, knowing your own growth, and being open to possibilities.
You will not just learn how to say no from this book, but also change areas of your life you never even considered. Allowing you to be more aware of your identity and deal with your own needs, while also receiving what you deserve.
There are numerous things other than saying no that you can change with your duplicate of The Power Of A Positive No, and those are just a few of the more common ones. This book will completely transform you in a variety of ways. You can get a better idea if you look into ways to transform yourself with The Power of a Positive No on YouTube.
This is just one example of how the book tries to help you say no more and, as a result, improve your chances in everyday life.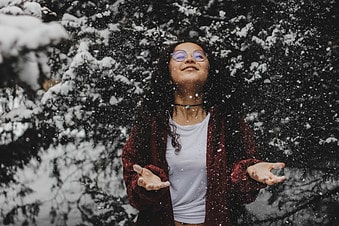 So it is advantageous to your life, yet it can likewise assist you with being more joyful and more receptive to people around you, including your connections.
Saying No and Creating Change Is Easy
---
To place things into point of view, this is a 5 stage process on the most proficient method to utilize the book.
1: Buy The Book on Amazon.
2: Wait for it to be delivered.
3: Take a break from your day to study and take notes from the book. I propose something like ten minutes.
4: Make a list of everything you read.
5: Go out, and make a move by saying no.
It's as simple as that. Furthermore, once you begin examining consistently while also denying things you don't need, your life will begin to look completely different. In any case, it's critical to remember that daily study is a time-consuming process. It is critical to transform yourself and consistently say no.
In The End, The Power Of A Positive No Is Extraordinary.
---
I'm a firm believer in this item, and I know many others who are as well. One obvious disadvantage is that it sounds essentially the same as different books. Getting Past No or Getting to Yes, for example. Nonetheless, I believe it is an excellent read worth reading. It is available as a Kindle, book recording, paperback, or hardcover duplicate, making it convenient to carry it with you anywhere.
It's certainly worth the read for your own bliss and self-esteem. Whether this interests you, I strongly advise you to obtain a copy of The Power Of A Positive No or any of Ury's books. If you're an eager internet-based customer like me, Amazon has the best cost on this book.
I sincerely hope you took part in this review, and if you have any questions about The Power Of A Positive No or would like to leave your own, please leave a comment below.
Kiersti writes on self-love and personal development professionally. Over the past ten or so years, she has studied self-love and personal growth. Visit https://womansdailyneeds.com/ to learn more about what she does, and like her on Facebook at https://facebook.com/womansdailyneeds to keep up with her.