Personal Growth Ideas For Women Who Feel Lost In Life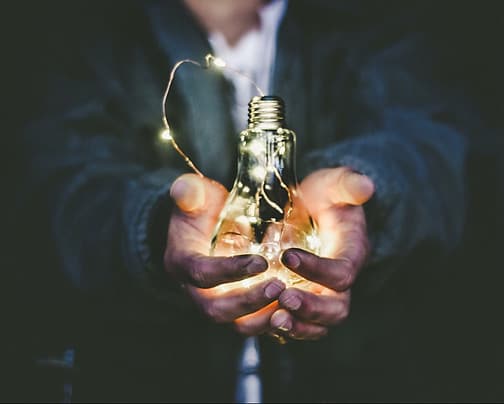 There are times when being a woman is difficult. It is frequently perceived as stressful, lonely, and full of drama due to its stress, drama, emotional, and other features. As a result, we may feel as though we are failing to fulfill our responsibilities as women. Furthermore, it can leave us feeling disoriented and confused. Consequently, we find ourselves wondering and questioning how we live. In that regard, consider the following personal growth ideas for women who are feeling lost in life. These will be beneficial to you as a woman on your quest for self-love and personal progress.
When it comes to living, we sometimes know exactly what we want. However, we have no notion of how to fulfill such wishes. This can lead to even more negative ideas and doubts deep within us. This is something that should never be overlooked.
With that said, if you are a woman who is feeling lost and confused, it is probably time to embark on a journey of personal growth and self-love. This will make you happier in all aspects of your life. Making life more enjoyable for you and the people around you.
Here are personal growth ideas for women who feel lost in life.

Personal Growth Ideas For Women Who Feel Lost In Life 
Your ability to begin a personal growth journey full of self-love will direct your trip to self-discovery. The key to attaining fulfillment is to fill your life with meaningful activities rather than feeling adrift.
Having said that, I've listed a couple of fantastic personal growth ideas that I believe every woman on a personal growth path should consider. Women who are feeling adrift in particular.
Related: Your Personal Growth Journey has just begun- It's Magical

Have Relationships with Other Women
Having relationships with other women is one of the healthiest things one can do. As women, our emotional health can become overwhelming at times. So having someone you can turn to when things go bad is critical. This can aid with stress relief and getting things off one's mind that are bugging them.
You see, as women, we sometimes feel as if we are constantly competing with others. This is due to social pressure, men, and society as a whole. So feeling obligated to be something we are not might put pressure on us. Instead, then always viewing women as competitors, why not make friends with them?
I'm not suggesting that you go out and pretend to be someone you're not. That's because it's false. However, I feel it is essential to have a few devoted female companions who will be there for you when you need them the most. When you can do this, your life will be much easier.
Related: What is the True Meaning of Friendship

Books of any Kind will be Beneficial
Believe it or not, books are a fantastic way to grow as a person. You're obviously missing out if you're not reading or learning every day. That is because they make you stronger and more knowledgeable. Paperbacks, audiobooks, and e-books are all excellent sources of information.
It is now critical not to simply go out and begin reading any book. Instead, read novels that will motivate and encourage you. Personal development books are my favorites. That is because I find them fascinating, and I enjoy learning new things.
Related: Top 10 Personal Development Books- Their Life-Changing
Investigate Various Cultures
Have you ever wanted to learn about various cultures in the world? You should, and one of the finest ways to do so is to travel and learn about different cultures. When you go to other parts of the world, you discover new things. This could be accomplished through meeting new people or researching the various cultural traditions. As a result, our planet is both distinct and lovely.
So get out there and discover the world. When you can do that, you will be able to learn more about yourself.
Volunteer
As women, we have skills that should be shared with the rest of the world. Going out and volunteering is one method to accomplish this. But how does one decide where to volunteer? Look at the organizations that are available and what you are interested in. Then, you've mastered that, and you'll be able to go out and share your passions with the right one.
So, when it comes to volunteering, you can interact with and meet new individuals. You can learn new skills, such as compassion and love for those around you, as a result of this. Finally, you begin to develop a fresh perspective on life and feel more appreciative of what you have.
Related: Gratitude is Everything- It Truly Matters
Just Say "Yes"
We all experience moments in our lives when we are overcome with fear. This can force us to stop living and run in the opposite way. Instead of being afraid and avoiding activities that can make you happy, learn to say "Yes." When you can finally say yes to the things you've always wanted to accomplish. Life becomes more fun and less stressful as a result.
With that stated, go out and enjoy yourselves. This will make life more meaningful. As women, life can be stressful at times, and we might lose sight of all the opportunities that exist.
In Ending
Finally, being a woman may be extremely stressful and busy at times. This is due to the amount of pressure we face in society. Everything from social media to other individuals in our lives. This can have an impact on our emotional and mental well-being. Instead of simply sitting and waiting or coping with the tension. Set off on a journey of personal development and self-love. You'll be grateful to yourself later.
This can be accomplished by following the concepts presented in this article. Relationships with other women, reading books, researching other cultures, volunteering, stepping out, and saying "Yes" are all examples. When you can achieve that, everything in your life will begin to change.
We've talked about being a woman and strategies to enhance one's life. I'd like to know what suggestions you have as a woman to make your life less stressful. If you have any questions or comments, please leave them in the comments box below.
Kiersti writes on self-love and personal development professionally. Over the past ten or so years, she has studied self-love and personal growth. Visit https://womansdailyneeds.com/ to learn more about what she does, and like her on Facebook at https://facebook.com/womansdailyneeds to keep up with her.