How To Win Friends And Influence People Book Review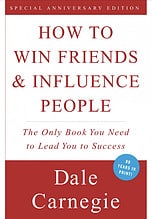 In the self-help genre, How To Win Friends and Influence People can be of benefit to anyone who needs help in their personal life. Anyone with a desire and passion for improving social skills and influencing others within their daily lives can benefit from this book. I will describe in detail how the book teaches you how to do just that within this How To Win Friends and Influence People Book Review.
As an Amazon Affiliate, some of the pages on this website contain sponsored links and advertisements. Affiliate Disclosure.
Product: How To Win Friends And Influence People Book Review
Written By: Dale Carnegie
Language: English
Price: $14.99 Kindle (Retail), $0.00 (Audiobook Free Trial), $10.70 Paperback (Retail), $23.49 (Hardcover)
Cheapest Place To Buy: Amazon.com
Guarantee: Free Returns
My Ratings: 4.7 out of 5 Stars
How to Win Friends and Influence People Book Review
---
Mental awareness is very important when it comes to self-help. This is due to the fact that it can help you recognize patterns within your emotions and well-being, and ensure that your stress levels are under control. Thus, I am always seeking ways to improve my self-awareness by studying or improving my life. However, I actually enjoy learning and studying. For around ten minutes every day, I suggest you meditate, spend time in solitude, and study daily.
This book includes ways to become more mentally aware. To name a few, the six ways to make people like you. Then it goes into detail about achieving one's true potential in life no matter what. We help anyone become likable by winning people over to your way of thinking and by simply loving life again. Including being an influence in all areas of one's life.
The second you open this book and investigate it, you won't ever need to put it down. This is a direct result of the amount of good it will do for your public activity and make you a powerful influence on others.
Related: The True Meaning of Self-Awareness
A Little Dated, but Well Worth the Price
---
As far as daily studying and being aware is concerned, it is something I was never really interested in, mainly because I didn't consider it important or truly understood it until I learned about mental awareness and how it was important to one's health. I am happier and more likely to go out to win friends and influence others now that I am more mentally aware than ever.
I use the following simple but highly effective method to stay aware of my mental health and others on a daily basis.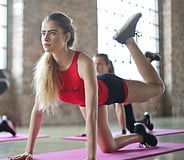 Meditation, Exercising, studying daily.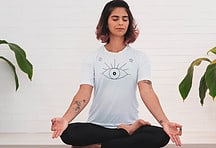 A book like "How To Win Friends and Influence People" combined with an open mind, a healthy spirit, and taking a few minutes every day to study can do so much for your health. It will be easier for you to focus on others if you can achieve that.
As a result of meditating, studying, and working out this morning, I gained more insight into my true self than if I hadn't done any of those things. You can learn the skills needed to influence others by taking care of yourself first, as we all know.
Related: What's the Best way to be Happy?- It's not What you Think
Having Awareness Isn't Enough; It's All Things
---
It is the combination of skills, positive energy, an interest in human issues, compassion, and so much more.
No doubt, this small book has the power to help you achieve whatever you want in your life, whether it is professionally or socially. As a result, you can get the job you want, develop relationships you want, and turn any situation into one that will work for you.
There are countless things a long way past mindfulness that you can create with your duplicate of "How To Win Friends and Influence People", and those are simply the most widely recognized ones. There are a ton of ways this book will help your life. If you somehow happened to look into ways you can assist your existence with How To Win Friends and Influence People on YouTube, you can get a greater amount of thought.
Here's an example of a review of the book.
So it is exceptionally remunerating to that of the brain and the abilities acquired, yet additionally can assist you with being more joyful and gain a day-to-day existence that is very fulfilling.
Related: How to Influence People and Win Friends- It's Simple
Winning Friends and Being an Influence Is Easy
---
If you've always struggled to make, let alone keep, friends, this book is for you. However, it is a process. So, if you want to buy, pay attention. I'm going to walk you through the steps of how to use this book to be successful in living a full and happy life.
1: Make sure to check out How to Win Friends and Influence People on Amazon.com
2: If Interested, buy the book and wait for it to be delivered.
3: When the book arrives, begin studying from it. When studying, make sure to read from it for at least 10 to 15 minutes and then reflect on what you've just read.
4: Make sure you have a notebook for taking notes. It's preferable if they're handwritten because it makes it easier to process the information.
5: Now go out and take inspired action.
That's all there is, to be an inspiration to those around you and develop healthier relationships. Everything will start to change once you start using this book. It all starts with awareness and daily study in your life, but it has to start now
Conclusion
---
I firmly believe in this book, and I believe that many others in the self-help industry do as well. The only issue is that it is from the 1990s, so it may appear dated to some readers. However, it is well worth reading in the end. It's available as a Kindle book, an audiobook, and a paperback copy.
It is completely worthwhile for the sake of your own well-being, as well as the well-being of your friends and family. If this sounds interesting to you, I strongly recommend that you get your own copy of How to Win Friends and Influence People. Whether you're a frequent online shopper like me, Amazon has the best deal on this book.
I really want to believe that you partook in this review, and assuming you have any inquiries concerning How to Win Friends and Influence Them or need to leave your very own review, leave a remark underneath.
Kiersti writes on self-love and personal development professionally. Over the past ten or so years, she has studied self-love and personal growth. Visit https://womansdailyneeds.com/ to learn more about what she does, and like her on Facebook at https://facebook.com/womansdailyneeds to keep up with her.