How To Worry Less and Enjoy Life More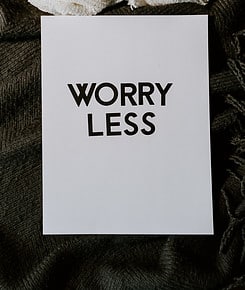 Worrying in life is something that causes us a lot of stress. This can result in us losing sleep and being unable to concentrate. Spending hours upon hours thinking about things that need to be done or haven't yet been done. Here's how to worry less and enjoy life more.
As women, we are overly concerned with every aspect of our lives. This can cause problems in everything we do. From being able to work or care for children. So many people are concerned about things over which they have no control. As a result, when this occurs, one will become extremely stressed. This can lead to severe anxiety or even depression. Unfortunately, constant worrying has us stuck in a tangle of knowing what to do and how to do it. It's almost as if we've grown accustomed to it. Fortunately, habits can be changed, and once habits are changed, life truly begins. But, before changing one's worrying in life, one must first understand what worry is.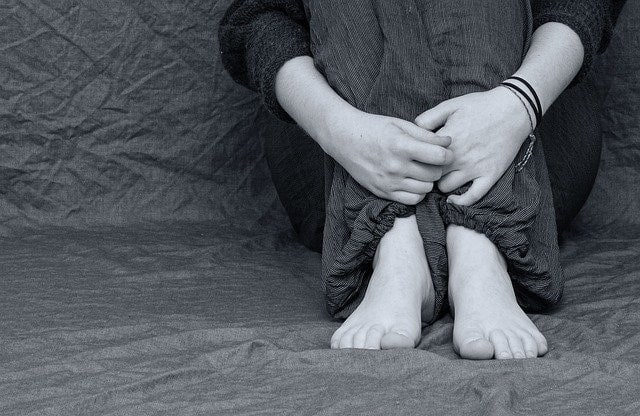 Making A Sense of Worry
When it comes to worrying less and living a more joyful life, one must first understand what worrying entails. Having a complete understanding can help one with their mental health. This can have the potential to change your life and set you on a new path.
Worrying can be defined as having persistent fears, anxieties, thoughts, emotions, and repetitive habits. It is also about avoiding situations that could lead to negative conflicts. Without divulging too much information, this has evolved into the belief that if one steps outside their comfort zone and takes risks, bad things will happen.
Fear, worry, and anxiety are all housed in the amygdala region of the brain. According to studies, when people are put in uncomfortable situations, their amygdala responds hastily. It's causing more anxiety than anyone could have imagined.
Those suffering from a mental illness are more likely to have a higher amygdala. This is due to constant fears and concerns. As humans, if something bad happens in a situation, we are likely to be concerned whenever that situation arises again.
Worrying also entails avoiding anything that may cause apprehension about the unknown. So, whether nothing happens, there is always the possibility that something will happen.
In the end, constant fears and worries prevent us from living a life worth living. Having children, marrying, pursuing a specific career, quitting a job you despise, or taking that vacation you've always wanted to take are just a few examples.
The Worry-Relieving Formula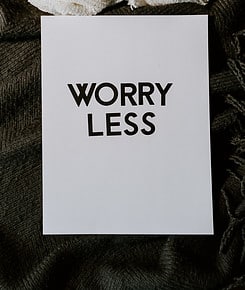 Knowing how worry affects one's life and being able to relieve that worry is a simple formula that leads to living a life full of joy and lowering one's stress levels.
Being able to live with fewer worries leads to a happier and more successful life.
One can't live a worry-free life. However, when a person recognizes their worth and full potential, everything else begins to change dramatically. This necessitates a great deal of effort and dedication. (This is possible if one puts one's mind to it.)
Starting, how many times a day are you worrying about things that have yet to even happen yet? This is referred to as generalized anxiety disorder or GAD for short. It varies on one's genetics, personality, experiences, and feeling threatened. By taking the required action, one can lower the risk of GAD. Exercising and eating right is one way of doing this.
As a result, for someone like me who has struggled with constant worry. It is entirely possible to overcome that anxiety fear. In my own life, I use action to alleviate my anxieties and worries. This is a motivator for me to feel stronger and reduce my stress levels.
It's Regarding Positivity
When it comes to anti-worrying, the key is to be positive in everything you do. That being said, I experimented with a few different approaches. I tried rewiring the brain, just taking action anyway, hypnosis, getting out of my comfort zone, exercising (which I still do), writing pros and cons, and writing down everything that I have control over.
I'm just getting started on my journey to stop worrying and start living a joyful life. I realized it was all about changing my mindset and simply saying yes (this can be hard). These are anti-worrying behaviors that we all engage in when we have become accustomed to our daily habits and need to begin the process of change. This change takes about 28 days to complete.
However, without an understanding of what worrying is and how it affects your day-to-day life, change is unlikely to occur. This forces you to continue doing what you're doing while remaining fearful. Unfortunately, to feel successful, you will be trapped in a never-ending cycle of negativity, sadness, anxiety, and the development of even more dangerous types of mental illness. No one should live their lives in this manner.
In the end, it all comes down to changing one's mindset, but that doesn't mean one shouldn't worry or be negative from time to time. It simply means that you are more aware of your fears and negative thoughts. Then taking action to change and become more joyful.
To learn more about how to change the mindset. I suggest reading my article "The Mindset".
Powerful Ways to Stop Worrying
To stop worrying and start enjoying life, you must choose a powerful key list. Nothing is more humiliating than refusing to go out because you are afraid that something bad will happen if you try something new. This simply takes control of your life and prevents you from living to your full potential. Here are a few powerful techniques I've learned along the way in the "anti-worrying" arena that I know will be beneficial to you as well.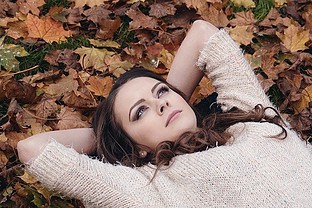 1. Take the Time to Think- It is critical to take some time to reflect on what is causing you to be concerned. Is it because of previous experiences, a lack of support, a lack of control over what is happening, or because it is outside your comfort zone? Life can be changed if you just sit down for a few minutes and think about these things.
2. Control- When it comes to worrying, one should consider whether they have control over the situation. This is because many people are concerned about things over which they have no control. For example, whether someone likes us.
"One cannot always control what happens on the outside, but one can control what happens on the inside."
3. Take Action- We don't do things as people because we are afraid of failing, sometimes without even realizing it. Everything else in life would change if you stopped thinking about all the bad things that could happen and just acted. This can be accomplished by acting without thinking when you have an idea. This can significantly aid in the transformation of your life.
4. Hypnosis– Hypnosis can help you do this by removing limiting thoughts and learning to be more positive in life. Try it for at least 28 days to see what occurs. This can make you feel more upbeat and enjoy life. On YouTube, there are numerous hypnosis apps and videos. Consider Calm and Mindvalley.
Some Pages On this website contain sponsored links and advertisements. Affiliate Disclosure.
5. Take a Class- A class can be very beneficial in learning more about worry and its causes of it. These classes typically last a few hours to a few days. You are given assignments to complete while doing these lessons. These assignments assist you in becoming aware of the need to change your life. It is also important to take notes while watching. On Amazon, I recommend the Worry Less, Live More workbook.
Keep in mind that you are a human being, and no one is perfect. You can work on yourself after you know your worries and fears.
It's now your turn. Examine your life and figure out how you might be more comfortable in life. It is critical to engage to take action to observe outcomes.
Let me know if you have any questions on worrying or how to best practice not worrying in the comment section below. I have a lot of experience with this and would be happy to assist you.
Kiersti writes on self-love and personal development professionally. Over the past ten or so years, she has studied self-love and personal growth. Visit https://womansdailyneeds.com/ to learn more about what she does, and like her on Facebook at https://facebook.com/womansdailyneeds to keep up with her.