RYVE Affirmation Cards-52 Positive Affirmation Cards For Woman Review- It's Love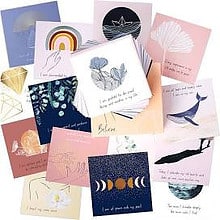 Product: RYVE Affirmation Cards-52 Positive Affirmation Cards for Woman Review
Some Pages On this website contain sponsored links and advertisements. Affiliate Disclosure.
Price: $16.95 (Retail)
Cheapest Place To Buy: Amazon
Guarantee: 100% refund through RYVE on Amazon
My Rating: 4.5 out of 5 stars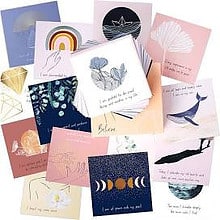 RYVE Affirmation Cards -52 Positive Affirmation Cards For Woman Review
---
In terms of personal development and awareness, I seem to use affirmations in my life, in the same way, every day. Every morning, I have my set of affirmation cards by my bed, which I read every day. This card deck contains 52 affirmations that can be used for meditation, self-awareness, and journaling. It is not only beneficial to yourself, but it is also beneficial to others.
The deck of positive affirmations for women includes positive affirmations for everyday use as well as a printable goal-setting card. In addition, a portion of the proceeds from each sale is donated to the hungry in the United States.
It is a natural source that will bring more positive beliefs into your life the moment you begin using these cards. This review will walk you through my favorite affirmations and how to use them. These appear to be beneficial in changing my way of thinking.
Related: How to Achieve Personal Goals
The Cards Maybe Small But They Say A lot
---
Until I started studying Personal Development, I had no idea what affirmations were or what they were used for. The concept of self-worth intrigued me, and I wanted to find out more. On my journey, I encountered affirmations along the way. In addition to keeping them next to my bed, I keep them in my purse and taped to my mirror. They have completely changed my perspective.
Here's a simple but highly effective method for using affirmations in all aspects of your life.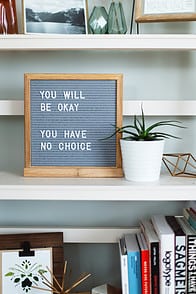 All of this stuff comes in hand with daily study (and much more) and is possible with the daily affirmation cards for women and goals to go with them, It is critical to have these nearby or on the handle at all times.
In fact, I just finished reading these cards this morning while lying in bed. When I read the cards, I realized how happy I am and how the cards make me feel. Positive thinking, as we all know, leads to self-love and awareness.
Related: Learning How to Love Yourself
However, Affirmations Aren't the Only Option.
---
Mantras, incantations, positive thinking, audios, and even daily prayer.
Yes, these affirmation cards have the ability to challenge you and assist you in overcoming negative thoughts and self-sabotage. They will enable you to be more open-minded and loving towards yourself and others.
There are so many things you can change with these RYVE Affirmation Cards that go far beyond positive thinking, and those are just a few of the most common. A number of benefits can be derived from these affirmation cards. YouTube is a great resource for learning more about affirmations and their applications.
Here's an example of how affirmations can help you change your mindset and live a life worth living.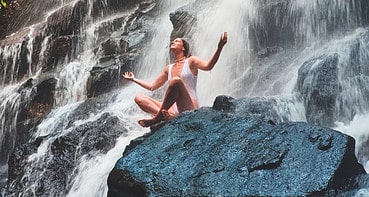 So it is very crucial that affirmations are used in a healthy manner in the right way, so your views on things can be changed.
Changing Your Thoughts Is Easy
---
To put things into perspective, here is a five-step process for using affirmations.
1: Begin with 5 minutes twice a day for the first few days. In the morning and before going to bed.
2: Affirmations must be repeated several times. I recommend doing it ten times or for a full minute.
3: Allow someone you trust to assist you.
4: Daily study is important
5: You Must be patient
That's all there is to it. When you begin to change your thinking and perspective on life, it becomes easier to love and enjoy it. It is important to remember, however, that missing one day can cause confusion in your mind. To truly want to change, you must take action.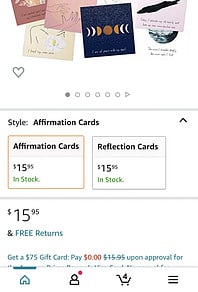 It's Official: RYVE Affirmation Cards Are the best.
---
I am a strong believer in affirmation cards and their powerful effects. It is my belief that if they work for me, they will also work for you. While they are small, these cards provide a lot of power for their size. Two types of cards are available: affirmations and reflections. It's up to you whether you see a difference, but if not, you can get your money back.
Investing in them is so worthwhile for you and for those you care about. RYVE Affirmation Cards are a great investment if this sounds interesting to you at all. Especially if you love shopping online like me. Amazon is your best bet.
I hope you enjoyed this review, and please leave a comment below if you have any questions about affirmations or want to leave your own personal review.
Kiersti writes on self-love and personal development professionally. Over the past ten or so years, she has studied self-love and personal growth. Visit https://womansdailyneeds.com/ to learn more about what she does, and like her on Facebook at https://facebook.com/womansdailyneeds to keep up with her.