How Can I Improve Myself Daily-Everything You Need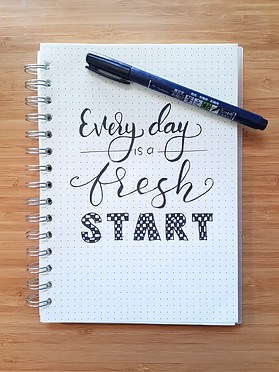 When it comes to personal growth and development, it may appear that there is little that can be done to improve oneself. Self-improvement, on the other hand, is a daily process that does not happen overnight. In reality, full improvement can take months or even years. So, if you're having trouble with any aspect of personal development or self-love. Then here are some suggestions for how can one improve themselves daily.
It is critical to remember that the more self-love, respect, and compassion you have, the happier you will be.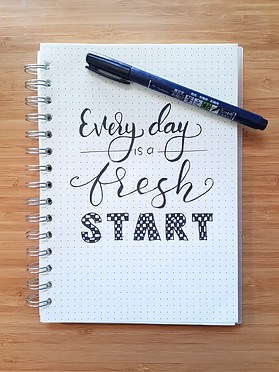 What does it mean to "improve oneself"?
To be able to continuously improve yourself, you must first understand what that entails. You should also understand why this is so important. For example, before comparing it to personal development, self-love, and so on, one must be familiar with the subject.
Self-improvement, as simple as it sounds, is defined as bettering oneself through knowledge, status, and character. Without going into too much detail, this has evolved into a belief in one's own life desires, dreams, and passions.
Improving your life in any way is a form of self-improvement. Personal development, self-esteem, and improved relationships are all factors to consider. It's all part of the process of becoming and living a happy life.
As a result, self-improvement can be thought of as a way of life that will expand your knowledge. One example is learning a new subject or skill. It all comes down to doing what will ultimately make you a better person.
How can I Improve Myself Daily?
Now that we've spoken about what it means to live a better life, let's get started. Let's discuss some immediate self-improvement strategies. Self-improvement requires a substantial amount of work, tenacity, and persistence. Someone is aware of what has to be done in their lives if they can go out and do that. All for the aim of regaining happiness and enjoyment of life.
The six recommendations listed below will help you improve your life as a result.
1. Practice daily gratitude.
Now, I know I've said it many times, and you've probably heard it as well. However, being grateful every day is critical to living a better life. That is because it will have an impact on your life and your ability to grow and maintain a positive mindset.
Gratitude not only helps you improve your life. It is also said to have numerous advantages. Less stress, happier, healthier, better relationships with yourself and others, and so on.
A daily gratitude journal is one of the best ways to practice gratitude. For example, The Secret Gratitude Book. Which, I recommend you read my review. This demonstrates what you are grateful for and why. When you write in your journal, you will begin by saying, "I am so happy and grateful for. "
When writing, make sure to include your reasoning and what it means to you in your life.
Related: Gratitude is Everything- It Truly Matters
2. Start smiling more.
A smile says a thousand words. That is a very accurate statement. You can see that smiling more is contagious. So go out there and spread some joy. You never know who might need it or what effect it might have on someone.
In addition to being contagious, a grin can drastically alter one's attitude. Additionally, smiling can improve your connection with those around you and make you feel more in the moment and present.
3. Be more positive.
It's all too simple in life to talk negatively about yourself and even others. This can have an impact on your self-esteem, love, motivation, and desire. So, if you're continually telling yourself bad things, it's time to shift your perspective. This is because it might make your life toxic.
So go on and start being more upbeat. You can achieve this by extolling your virtues rather than focusing on your shortcomings. Which is a significantly better choice. And finally, it makes you a happier, more positive person to be around.
Related: Why is it Important to be Positive?- It's all about Health
4. Practice being kinder.
Are you aware that being kind to others makes you feel content and happy? That's right, it does that. Being kind to others genuinely makes you feel better. However, only if you actually mean it; acting generously isn't attractive.
So take a chance and surprise yourself. A few instances include buying something for someone, buying them a praise, and opening doors for them.
Once you learn to behave nicely in public, things will start to change. Your experiences and the experiences of others are the foundation for everything.
Related: What is the Meaning of Kindness- A True Element
5. Take good care of your body.
Now let's talk about daily self-improvement. It's important to take care of your body. Everything, including getting enough sleep and eating healthfully. Your immune system will be strengthened as a result, and you'll have enough energy to go through the day.
Start with something small if this seems overly complex. Two examples include going to bed earlier and consuming more water. Truly, getting where you want to go is as simple as taking baby steps.
6. Be gentle with yourself.
Many of us struggle with the problem of getting past a terrible occurrence in our lives. This might lead to us replaying the scene in our imaginations. Nothing is fixed by doing this; instead, new problems are raised. Instead, take the initiative and try to understand and connect with others as well as ourselves.
When we take a moment to consider what you have to offer the world, we can complete all of this. We've also had an effect on other people. If you're having trouble, remember that you've undoubtedly thought of something before. You probably didn't realize how much good you had done for the globe.
Just keep in mind that you are your perfect friend. Additionally, it will be challenging to treat people properly if you don't treat yourself well.
Related: Learning how to Love Yourself.
The bottom line
In the end, pretending to be someone we are not can cause us to become obsessed. That it makes us anxious and stressed. So, rather than aiming to be someone you are not, try to be the best version of yourself. Treating yourself the way you want people to treat you is the first step in anything.
Being incredibly tolerant and kind toward oneself is necessary for all of this. So that you can treat others the same.
After all of this, I advise you to heed the above guidance. But bear in mind that everyone has distinct needs and that these are just a few suggestions. There you have it, then. What are a few ways you try to get better every day? Please share your opinions in the space provided below since I'm fascinated.
Kiersti writes on self-love and personal development professionally. Over the past ten or so years, she has studied self-love and personal growth. Visit https://womansdailyneeds.com/ to learn more about what she does, and like her on Facebook at https://facebook.com/womansdailyneeds to keep up with her.