Change Your World Book Review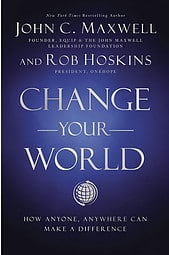 Product: Change Your World Book Review: How Anyone; Anywhere Can Make A Difference Review
Some Pages On this website contain sponsored links and advertisements. Affiliate Disclosure.
Price: $13.99 (retail)
Cheapest Place To Buy: Amazon.com
Book Options: Hardcover or Kindle
Guarantee: Free Returns
My Rating: 4.8 out of 5 Stars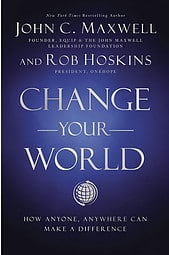 Change Your World: How Anyone; Anywhere Can Make A Difference Review
---
Day in and day out, I study for personal growth, seeking to change the world, and build a better life for my family. I am seen to wake up at 5:30 a.m., first meditating, then grabbing my self-study book and reading for 15 to 20 minutes. This book contains a method for you to identify your cause, live out the values that make a difference, become the change, join or create a team for change, collaborate with others to make a difference, and even determine where you are headed on your journey. In the end, it aids in the creation of change and success in your life.
"Change Your World: How Anyone; Anywhere Can Make A Difference" is a leadership, self-help, and personal growth book about bringing positive, long-term change to the world.
Opening this book will cause your life to start improving right away. You won't want to put this book down even though it will start to change. I'll discuss some of my favorite and most useful portions in this review.
There's A LOT to Learn, But It's Beneficial To Life
---
Because it took me so long to comprehend what I was reading as a child, I hated reading. As I got older and learned about podcasts and audiobooks, I became aware of how much I value everyday learning and reading to advance in all facets of growth. I spend three to four hours a day learning about personal development or anything else that interests me, after which I go out and instruct others. Writing reviews or articles, for instance.
Here's a quick and easy approach to love learning, succeed, and enjoy studying all at once.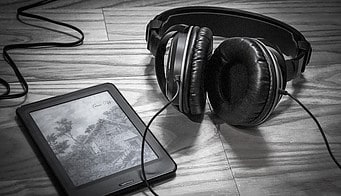 A quiet room, an audiobook, or this book on Changing the World, and something to take notes on. It is possible to effect significant change simply by opening and reading this book.
In actuality, I learned a lot throughout the day, and I learned more than ever before about how much I love helping others and how much I want to make a difference in the world. Everyone is aware that education and training help to develop sincere, moral, and change-oriented people.
Being The Change, On The Other Hand, Entails So Much More.
---
Inspiration, an idea, love, leadership, teamwork, and, most importantly, action are all essential.
You can get so much more out of this tiny book than simply some change. It will enable you to become a true leader to everyone and everything while also expanding your horizons and allowing you to perceive the world in new ways.
With your copy of Change Your World, you can obtain a lot more than just change, and these are just a few of the most typical ones. If you wish to change, this book can be of many benefits to you. For further information, I advise searching for Change Your World reviews on Google or YouTube.
Here's just one illustration of how this book can motivate and encourage you to improve both the world and your own life.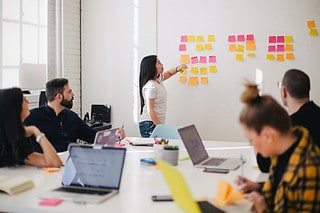 So learning from a book is ultimately helpful. One thought is sparked by this book, and that one idea changes the course of history. In the long term, change can liberate and cheer you up.
It's A Piece Of Cake To Change Your World.
---
Here is a five-step method for using this book to put things into action.
Step 1: Buy the book on Amazon.com
Step 2: Wait For The Book to be Delivered
Step 3: Begin using it immediately upon arrival. It is critical to study for 10-20 minutes every day.
Step 4: Take notes In the Change Your World Workbook
Step 5: Take inspired action.
It doesn't get any simpler than that. This means that if you start studying every day, your life will start to seem extremely different. Daily study is a long-term process, though, so it's crucial to keep that in mind. Regularly making adjustments in your life is vital.
It's Undeniable; Changing Your World Is Unbelievable.
---
My strong convictions about this book are shared by many people I know. The volume of material in the book is its sole drawback. It will help you transform your life, but there is a lot to learn. It can be carried around easily because it is available as a Kindle or hardback copy.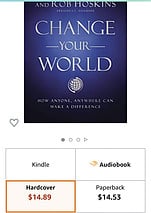 If you want to improve yourself and the people around you, it is definitely worth reading. I firmly advise you to purchase a copy of Change Your World if any of these sound intriguing to you. If you enjoy online shopping as much as I do, Amazon has the best price for both the book and the workbook.
I sincerely hope you found this review to be interesting. If you have any comments or questions about Change Your World, I'd love to hear from you.
Kiersti writes on self-love and personal development professionally. Over the past ten or so years, she has studied self-love and personal growth. Visit https://womansdailyneeds.com/ to learn more about what she does, and like her on Facebook at https://facebook.com/womansdailyneeds to keep up with her.