The Secret Gratitude Book Review- The Greatest Change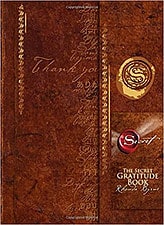 Product: The Secret Gratitude Book Review
As an Amazon affiliate, some pages on this website contain sponsored links and advertisements. Affiliate Disclosure.
Price: $11.97 (Retail)
Cheapest Place To Buy: Amazon.com
Guarantee: Returns and replacements are both free.
My Rating: 4.7 out of 5 stars.
Created By: Rhonda Byrne, Creator of The Secret
The Secret Gratitude Book Review
---
Okay, so when it comes to self-help and wellness, I seem to reach for the Secret Gratitude Book every morning. I read my book while listening to music for gratitude meditation when I first get out of bed in the morning. This gratitude book offers lovely gratitude inspirational quotes as well as how-to instructions for using the book. Which are very advantageous for both you and other people.
The book on gratitude will increase your sense of gratitude in all areas of your life, even those that are not yet happening. Being grateful for everything, even the little things, is key. Additionally, things will start to appear in your life on their own.
It's a fantastic source that will increase your joy, love, positivity, and harmony in all aspects of your life. This book is filled with so much wisdom from the moment you open it for the first time. So, in this review, I'll walk you through some of my favorite ways that this book will bring gratitude into your life. These appear to help change anyone's attitude toward gratitude.
Related: How to Find Joy in Life- Arising from Within
Note: It's a Gratitude Journal, but Well Worth It.
---
Okay, so I've always been aware of the value of gratitude and the importance of practicing gratitude daily. But I never stopped to express gratitude. I've always been the one who sought advancement. I wasn't appreciative until my father informed me a few years ago that I needed to start being more thankful. The Secret Gratitude Book was the next discovery. Since using the book, it has made a huge difference in how I see the world and how I live my own life.
Here is an inside peek at The Secret Gratitude Book.
The Secret Gratitude Book encompasses so much (journal). For instance, more fulfilling experiences, healthier habits, and more solidified relationships. However, if you include appreciation into your life, much more will do so. Therefore, think about what you do have rather than what you need. Your life will start to become more valuable, I promise.
Being more grateful has led to more friendships and opportunities in my own life. For example, I've discovered that I've always enjoyed helping others. As a result of my gratitude, I decided to launch a website to help others feel beautiful and loved in their own lives. So, in any area of your life, gratitude can lead to a life-altering decision.
Related: Gratitude is Everything- It Truly Matters
Moreover, Gratitude Is So Much More.
---
Happiness, self-love, knowing your true self, forgiveness, having a dream, wanting to change, and positive thinking.
Yes, daily gratitude has the power to bring so much into your life while also overcoming so much. This small book will do everything for you without you even realizing it. This will allow you to be more positive and loving to yourself and others.
There are so many things you can do with The Secret Gratitude Book that go far beyond appreciation, and these are just a few of the most well-known. This book can help you improve your life in a variety of ways. You can learn more about insistence and its applications by searching Google and YouTube.
Here's a great example of how being grateful can change your life and bring you more abundance.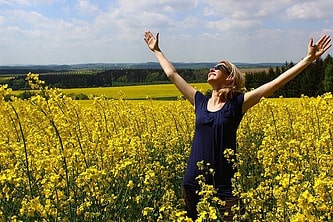 So, in the end, it is critical to carry out daily appreciation with the goal of changing your life and carrying out overflow.
Related: Why it's Important to be Yourself- Genuinity
How To Be Grateful Is Easy.
---
To place things into viewpoint here is a seven-venture process for utilizing The Secret Gratitude Book
1: Buy The Secret Gratitude Book on Amazon.com
2: Wait for it to be delivered.
3: Before you start to compose anything, sit unobtrusively and say "Thank you" multiple times. Make a point to feel the sensations of appreciation as you quietly rehash the words, bless your heart.
4: Continuously list the things you are grateful for in the current state, whether you have them now. On the off chance that you compose the things you need for being, later on, they will forever be in what's to come.
5: When composing your rundown, start every assertion with" I am appreciative for…." or "I am so appreciative now that…" Or "Thank-you, you for…" Or some other comparable words or appreciation that feels great to you. My favors are, that I am so cheerful and appreciative now that I ……
6: First record things you are appreciative of in your life now on the pages stamped "Appreciation Now" and feel the sentiments as profoundly as conceivable with your heart.
7: When you have completed your every day "Appreciation Now" list, move to the contrary page stamped "Appreciation Intentions" and quickly record your appreciation list for every one of the things you need to come into your life. Remember to keep in touch with them as you have them now, and start each sentence similarly to your "Gratitude Now" list.
There you put in any amount of work there is to it. It truly is just simple. At the point when you begin being more thankful, more things come into your life. Gratitude is key in every aspect of one's life. In any case, consistency is key for extraordinary occasions to occur in your life.
Related: The Secret Book Review- It's Energetic
Who Is Rhonda Byrne?
---
So, if you're not going to listen to me and buy this wonderful book. Then I strongly advise you to listen to Rhonda Byrne. However, you may be wondering who Rhonda Byrne is. If you've heard of the astounding book The Secret of the 2006 documentary The Secret, you've undoubtedly heard of Rhonda Byrne.
Rhonda Byrne is a television writer and producer from Australia. She has written numerous books, including The Secret, and has also produced numerous adaptations of the Secret. These are The Power, The Magic, and The Hero. All of these books are fantastic reads that I wholeheartedly recommend.
The Secret Gratitude Book Is Life-Changing.
---
I am a firm believer in The Secret Gratitude Book and the impact it can have on one's life. I'm certain that if it works for me, it will work for you as well. The fact that it is a journal rather than a book, as stated, is a little misleading, but the power it emits is well worth it. Because it is so small, you can keep it with you at all times. And if you don't notice a difference, you can return it for a full refund.
It is so worth it for the power it holds. If any of these sounds interesting to you, I strongly advise you to purchase your copy of The Secret Gratitude Book. If you enjoy online shopping as much as I do, this is the place to be. Amazon has the most competitive pricing.
I hope you enjoyed this review, and please leave a comment below if you have any questions about The Secret Gratitude Book or want to leave your review.
Kiersti writes on self-love and personal development professionally. Over the past ten or so years, she has studied self-love and personal growth. Visit https://womansdailyneeds.com/ to learn more about what she does, and like her on Facebook at https://facebook.com/womansdailyneeds to keep up with her.