The Power Of Positive Thinking Book- Simple Results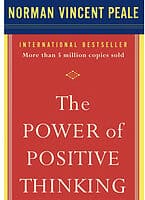 Product: The Power Of Positive Thinking Book
As an Amazon affiliate, some pages on this website contain sponsored links and advertisements. Affiliate Disclosure.
Written by: Dr. Norman Vincent Peale
Genre: Inspiration, Spirituality, and Self Help
Price: $35.26 (Retail)
Cheapest place to buy: Amazon.com
Guarantee: Free Returns
My Rating: 4.6 out of 5 stars
The Power Of Positive Thinking Book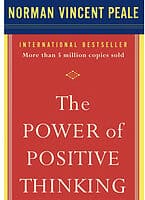 ---
I am seen to be working on myself every single day of my life when it comes to thinking more positively, loving life, and personal growth. This is accomplished by studying daily, working out, or identifying any areas in which one can become more self-aware. I am seen studying and meditating for 15 minutes first thing in the morning. I read a wide range of books, and once I finish one, I move on to the next. The book The Power of Positive Thinking contains practical methods for becoming more positive in life, as well as the benefits of positive thinking on one's emotional, physical, and mental health. Which is very beneficial to yourself and how you live.
The book will assist you in developing a positive outlook and identifying positive aspects of all aspects of your life, including those that require adjustment. To become positive, you need to identify and change your negative thoughts. By changing your mindset, you will also start to feel more positive in your life.
It's a book that will fundamentally alter the way you look at the world and how you feel about it. You are flooded with information and faith the instant you start reading it. I shall examine how positivity can improve your life in my review of this subject. They appear to be more potent at altering one's perspective on life and personal development.
Related: Why is it Important to be Positive?- It's all about Health
It's a Tad Religious but Still Worth the Read
---
In general, I've always thought that being positive has great value and that doing so should be a daily priority. Nevertheless, I never tried to be more upbeat. I used to be a really pessimistic person before I learned about personal development a few years ago. In my own experience, since adopting a more optimistic outlook, things have improved and life has become more joyful.
Here is an example of a short and simple study technique I use every day to improve my outlook on life.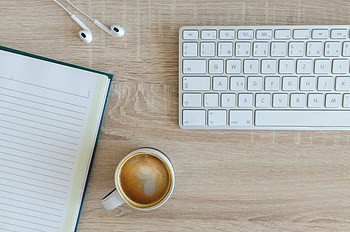 In the modern age, it is very much possible to accomplish all of these things just by reading The Power of Positive Thinking and having some notebooks, pens, laptops, and earphones handy. A quiet room where you won't be distracted is vital for effective studying.
This morning as I studied, I discovered more about myself as well as the real meaning of optimism and the beneficial effects it may have on others. It is common knowledge that studying generally enables you to broaden your knowledge while boosting your abilities.
Positivity is All About so Much More
---
The typical person is healthier, happier, and more delightful to be around with a stronger immune system and more energy.
This tiny book has the power to alter all facets of your life, not just the good ones. You'll experience overall happiness and health as a result.
These are only a few of the more typical ways that The Power of Positive Thinking can enhance your life. It has many more benefits. You can learn more about the benefits of this book by searching for The Power of Positive Thinking or strategies to enhance your life with positivity on YouTube.
This is just one example of how this book can help you improve your outlook on life.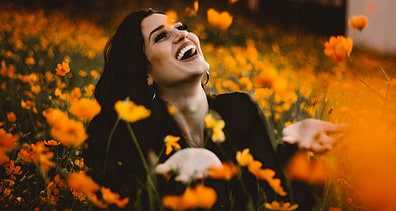 It is essential for one's health and well-being as a result, but it can also make you happier and more conscious in your day-to-day life, which includes building deeper connections.
How to be More Positive is Easy
---
Here is a 6-step procedure for using this book to increase your positivity to help make things more obvious and give you a better idea. For individuals who are unclear of the process or how to study, this is really helpful.
Step 1: Purchase or rent the book. Amazon is the best place to shop.
Step 2: Just wait until it arrives.
Step 3: When it arrives, go through it and take a look inside.
Step 4: Start researching and learning about the process of optimism. I suggest spending at least ten minutes reading it. This will assist you in beginning to grasp positivism.
Step 5: Always take notes when studying. Because handwritten notes improve recall, they are preferred. It is simpler for us to recall and remember the words when we write them down as opposed to typing them as we are learning.
Step 6: Do something right now. If you're unwilling to put what you've learned into practice, neither learning nor expecting things to change will happen.
There you go. Additionally, once you start studying daily, your life will start to get better. The process of change, however, is one that takes time. The necessity of frequent study.
Who's Dr. Norman Vincent Peale?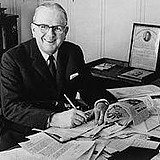 ---
So, you're probably wondering who Dr. Norman Vincent Peale is and why you should read his book. Well, I can tell you that he was a world-famous author. Peale is the author of 46 books, including "The Power of Positive Thinking."
The Peale Center for Christian Living, the Outreach Division of Guideposts, and DailyGuideposts.com/PositiveThinking continue Peale's legacy and beliefs. Where plenty of people pick up knowledge on self-improvement and how to live more contentedly.
In the end, The Power of Positive Thinking is Mind-blowing
---
I firmly believe in both this book and many others. The book's apparent religiosity is a drawback, yet it is nonetheless worthwhile to read and learn from. You may carry it with you everywhere you go because it is available as a Kindle, audiobook, hardcover, and paperback copy.
It's well worth it for your well-being and a better life. If this sounds appealing to you, I strongly advise you to obtain your copy of The Power of Positive Thinking. If you enjoy shopping and prefer to do so on Amazon, as I do. Then look into this book.
I sincerely hope you have enjoyed reading this review. If you have any comments or questions regarding The Power of Positive Thinking, or if you want to post your own review, please do so in the space below.
Kiersti writes on self-love and personal development professionally. Over the past ten or so years, she has studied self-love and personal growth. Visit https://womansdailyneeds.com/ to learn more about what she does, and like her on Facebook at https://facebook.com/womansdailyneeds to keep up with her.