How To Start Being Productive- The 10 Ways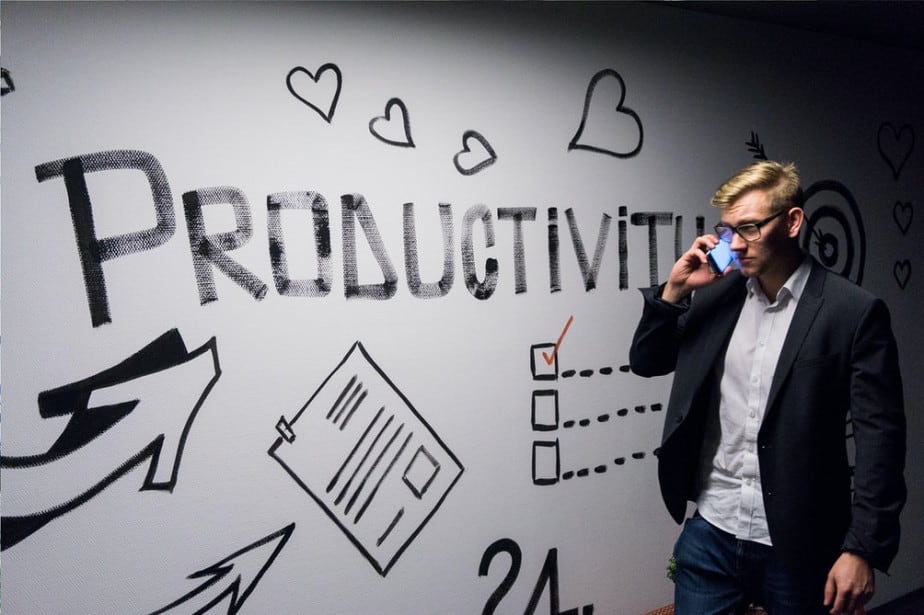 It's a very interesting concept when it comes to productivity in life. I believe that people should be more productive in every aspect of their lives. However, for one to learn how to start being productive one must know what that entails. The subconscious and conscious minds work together to determine productivity and how one accomplishes those things. Hence, only when you comprehend this can you be productive.
The key to productivity lies in identifying whether we have a fixed or growth mindset. So, when we have low productivity, we also adversely affect many other facets of our lives. Therefore, learning how to be productive will also help us to gain a greater understanding of what we want and how we can accomplish it. At the end of the day, being able to be productive can help us live a more fulfilling life.
My life experiences have led me to discover various ways that you might find interesting to know about how someone can start being productive. Many of these methods will benefit your success and well-being and are extremely beneficial. In light of this, let's consider what productivity is and how it can be achieved.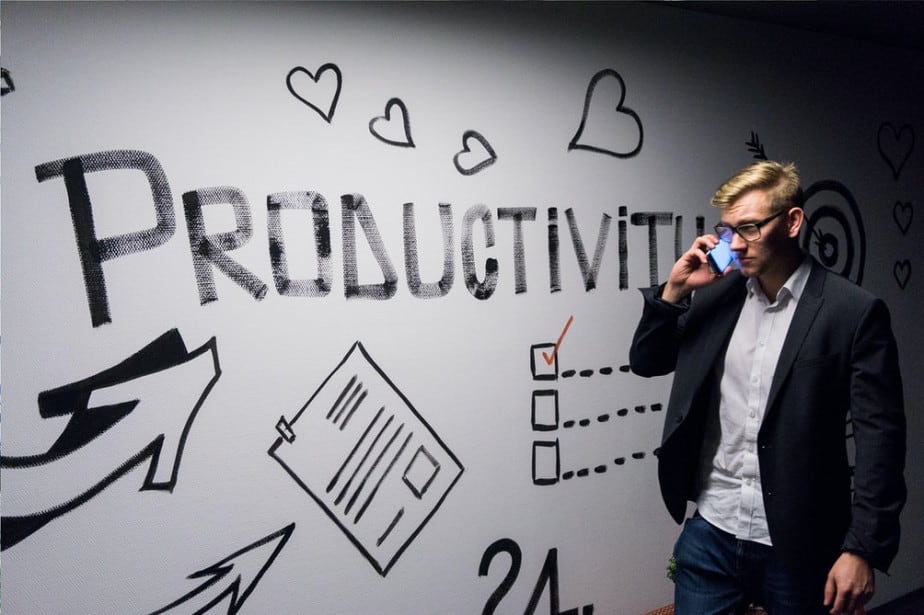 What Is the True Meaning of Productivity?
So, I suppose it is necessary to define productivity and why it is important for success and well-being. We must first understand how productivity works in terms of personal development and growth
Essentially, productivity refers to the ability to perform externally rewarding tasks effectively. It will make you stronger, and you will feel much more powerful than you are. The result is a belief in one's success, accomplishments, abilities, and desires, without giving out too much information.
Productivity also entails going above and beyond to complete tasks in one's life. So, whether it's completing the most difficult tasks first or simply having a goal to achieve success, anything is truly possible if you truly believe it.
As a result, being productive can be defined as completing tasks that lead to one's success. Having an idea and a plan to do and be everything one has in store to be the best person one can be in this lifetime.
A Productive Design
Understanding what needs to be done in a certain way as well as dedicating time to specific tasks can help you measure and give you an idea of how productive you are. Nonetheless, if you do not have a method of doing things, it can be difficult for you to be productive. By taking action and implementing daily changes, you can begin to be productive. The following are ten tips on how you can start being productive. This will result in life happiness and success.
1. Create a to-do list.
As a result, many successful people believe that keeping a to-do list is critical to being productive. This is because one can become lost and confused while performing daily tasks. That being said, make a list the night before or early in the morning before you begin your day. This list should include everything that needs to be done on that particular day. Finally, if everything isn't finished by the end of the day, it's fine to put it off until the next day. This can help with anxiety about certain things that may stress you out. So, whatever it is, write it down and begin your day with something simple.
2. Receive Incentives for Completing Minor Tasks.
So, do you like rewards as much as I do? That is because when we complete a task, we are relieved of stress. So being able to celebrate everything you complete and then be rewarded for it just adds to the excitement. Now, keep in mind that these rewards can be as simple as getting a cup of tea or purchasing something new for yourself. It should never be about the money or the reward itself. It should only be about being rewarded for getting things done. So, in a way, it's a bribe to get moving.
3. Take Breaks
We can become so preoccupied with everything we have to do that we forget to breathe. Having said that, it is critical to take breaks from time to time. Yes, it is critical to get out there and get things done. However, if you're just rushing from one task to the next, it can be exhausting. As a result, it is critical to sit, breathe, and relax once in a while. It doesn't matter if you're going out to eat or taking an afternoon nap. And when you're finished, get back up and resume your work. You'll be glad you did it in the end.
4. Avoid Engaging in Wasteful activities.
I enjoy watching movies and playing video games, but I must be careful not to become too engrossed in those enjoyable activities. This is because it can be addictive and time-consuming. So, be careful not to do anything that will hinder your success. Especially if it is simply wasteful. So, instead of wasting time on social media or playing those fun phone games, do something more productive. After that, you can watch a movie or play a game. You'll be glad you did.
5. Begin with the Most Critical Tasks.
I understand that it may appear difficult at first, but you will be glad you did it in the end. That's because when it's done, it's done, and it relieves any stress or anxiety you may be feeling. So, instead of beginning with the easiest task, such as having to take a shower, why not begin with the most difficult? This is so you can say, "Hey, I finished it," and be less concerned with what is eating at you. You'll feel so much better after that, and all that's left is the simple stuff.
6. Getting up and Going to Bed Earlier
Okay, have you ever heard that the most successful people are those who go to bed and get up early? It's a fact, and it gives you more time to complete everything on your to-do list. So, instead of staying up late watching television or staying out all night, why not get some rest? This will help you wake up refreshed and ready to face the day.
7. Keep Distractions at Bay.
Distractions should be avoided in the same way that wasteful activities should be avoided. When completing tasks, make sure to do so in a quiet and distraction-free environment. This will undoubtedly assist you in completing them on time. Yes, it can be more difficult, especially if the task is tedious. However, it may cause you to not complete the task or make it take twice as long. You'll be glad you did it in the end.
8. Consume a Healthy Breakfast
Now, the best way to start your day is by eating a healthy breakfast. This is because it's the best meal of the day, and it will help re-energize you. Such as improving your mental state throughout the day. It also helps with being more proficient and more willing to complete tasks. So in the end don't skip breakfast it will help you in the long run.
9. Say No to What Isn't Serving You.
The ability to say "No" can make a significant difference in your life. While it may appear selfish to say no to what is not serving you, it will benefit you in the long run. This is because when you start saying no, you are saying yes to life. This can assist you in finishing what is important to you. And remember, just because you're working on doing what you love doesn't mean you can't help others along the way.
To learn more about how saying No can help you be more productive, read this article: "Saying No Can Make You Productive."
10. Maintain Realistic Expectations
While we all believe that we can complete tasks when we want to, this is not the case. It is critical to remember that life does not always go as planned. It would be nice to get that promotion or that guy, but it isn't ideal. Sometimes a task can be extremely emotional or physically demanding in ways we never expected. So keep an open and honest relationship with yourself. This can be accomplished by taking breaks and, if necessary, seeking assistance.
The Outcome
Finally, being productive means completing tasks in a healthy and timely manner. As an example, you could work on your business or your health. When you can do this, your chances of success and happiness improve. This can be accomplished through the use of a to-do list, the receipt of rewards, the taking of breaks, the avoidance of wasteful activities, and so on. So get out there and begin your productive journey.
Now go read my article on achieving success. You'll be thankful you did.
Please let me know if you have any productivity-related questions in the comments section below. I have a lot of experience with this and would be delighted to help you.
Kiersti writes on self-love and personal development professionally. Over the past ten or so years, she has studied self-love and personal growth. Visit https://womansdailyneeds.com/ to learn more about what she does, and like her on Facebook at https://facebook.com/womansdailyneeds to keep up with her.